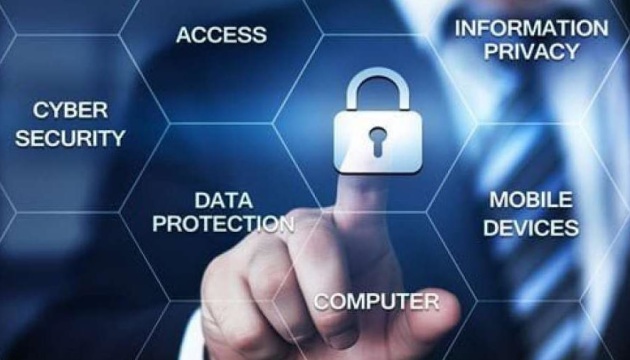 EU enhances Ukraine's cyber defense
The second wave of cybersecurity exercises funded by the European Union took place in Kyiv on September 20-22, involving Ukraine's main public stakeholders in the area of cybersecurity.
Over 50 officials of Ukraine's State Service of Special Communications and Information Protection, Security Service, Cyber Police, Ministry of Defense, and National Bank participated in the training simulation of countering cyberattacks, according to the EU Delegation in Ukraine.
The event included a feedback session with leaders of key cybersecurity agencies who raised the issues of setting up an effective response to cyberattacks. Special focus was put on cooperation between the main actors in the field of cybersecurity.
"Such exercises provide a unique opportunity to elaborate scenarios of countering cyberattacks under conditions close to reality and ensure the aligned work of teams, as well as enhance skills to respond to cyber incidents," said Viktor Zhora, Deputy Head of the State Service of Special Communications and Information Protection.
Tanel Tang, a member of the EU's Support Group for Ukraine, who attended the feedback session, said: "Joint efforts are needed to strengthen the Ukrainian cyberspace and public authorities' awareness of cybersecurity."
He added that Ukraine's success in digital transformation "depends on secure and reliable digital tools and connectivity" and that "engaging the best knowledge and experts of the European Union, we help prepare Ukrainian cybersecurity experts for new challenges."
The exercises were part of the EU-funded EU4DigitalUA project by the Estonian e-Governance Academy (eGA) in a simulation environment of Estonia's CybExer Technologies OÜ.
The training participants were divided into blue and red teams. Blue teams, made up of key Ukrainian cybersecurity experts from state institutions, were engaged in cyber ​​training conducted using a "live fire" method. The red team of organizers launched an intensive real-time attack against the virtual infrastructure of the blue teams. Every blue team had to assess the crisis and ensure the protection and efficiency of services and networks under cyberattacks.
Background
The EU4DigitalUA project is funded by the European Union with a budget of EUR 20.5 million, focused on the further development of digital government infrastructure, public e-services, cyber security, and data protection.
im