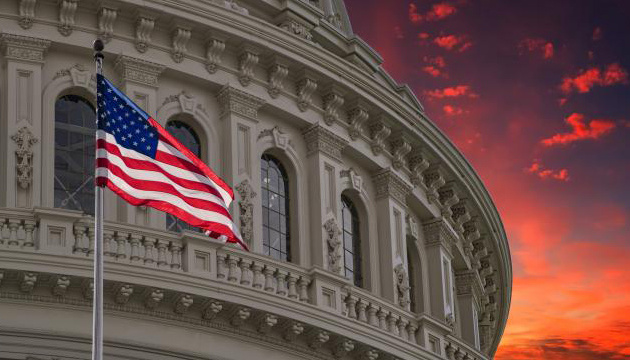 U.S. House of Representatives passes defense policy bill with assistance to Ukraine
The U.S. House of Representatives passed the fiscal 2022 National Defense Authorization Act.
"The House easily approved its $778 billion fiscal 2022 National Defense Authorization Act (NDAA) in a bipartisan 316-113 vote Thursday night," The Hill reports.
This week, the House Rules Committee approved a number of amendments to the bill. The proposals include sanctions against Nord Stream 2, the use of titanium from Ukraine instead of resources from China and Russia, on which the United States now depends, and the imposition of new sanctions on Russia and Russian oligarchs, high-ranking officials, and media people.
In addition, the bill provides for $300 million in security assistance to Ukraine and proposes to increase the presence of U.S. troops on NATO's eastern flank – in Poland, Romania, and the Baltic states.
The House of Representatives also included amendments to the defense policy bill that provide for limitations on dealings in Russian sovereign debt in primary and secondary markets.
The House bill will need to be reconciled with the Senate's version before it heads to the president's desk for his signature.
As reported, the U.S. Senate Foreign Relations Committee scheduled a closed-door hearing on September 29 to discuss Russia's Nord Stream 2 natural gas pipeline.
The Biden administration has imposed a series of sanctions on Russia's gas pipeline. At the same time, the White House refused to impose restrictions on the project operator, Nord Stream 2 AG, saying it would violate U.S. national interests. The U.S. Congress considers the move a mistake and is working to make the White House to lift any restrictions on U.S. sanctions at the legislative level.
On September 10, Russian gas monopoly Gazprom announced the completion of the construction of the Nord Stream 2 gas pipeline. It was built from Russia to Germany under the Baltic Sea bypassing Ukraine. Gazprom is the only shareholder in the project.
ol