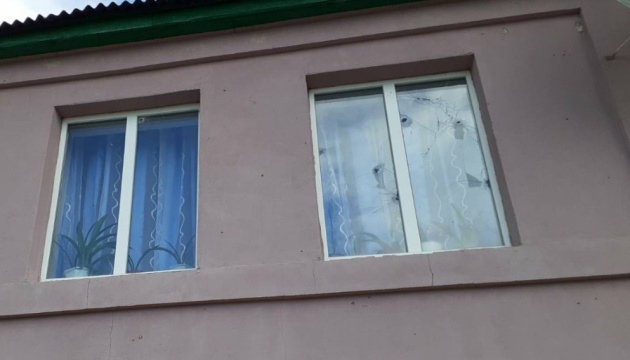 Number of civilian casualties in eastern Ukraine halves over six months - UN
The number of civilian casualties due to active hostilities and damage to civilian objects in eastern Ukraine has halved compared to the previous six months.
This was stated by the head of the UN Monitoring Mission for Human Rights in Ukraine (HRMMU), Matilda Bogner, as she presented the 32nd report on human rights over the monitoring period from February 1 to July 31, 2021, according to an Ukrinform correspondent.
It was noted that from the beginning of the new monitoring period on February 1, 2021, to September 20 inclusive, the UN Monitoring Mission for Human Rights in Ukraine had recorded 17 civilian deaths were as a result of Russian aggression in eastern Ukraine.
From February 1 to July 31, 2021, a total of 62 civilian casualties were confirmed, including 15 dead and 47 wounded. This is 51% more than in the previous six months, Bogner said.
She added that the trend toward the increase in civilian casualties as a result of active hostilities prevails as from the end of the reporting period to September 20, 16 civilian casualties were recorded amid active hostilities, including two dead and 14 wounded.
According to the HRMMU, these monthly figures are the highest since June 2020.
In addition, the Mission added, the ceasefire sealed on July 27, 2020, led to an 83% reduction in civilian casualties compared to the previous year.
This means that it is possible to establish an effective ceasefire that protects the lives of civilians, the HRMMU believes.
The Mission called on all parties to the conflict to fully implement the ceasefire, and thus significantly reduce the impact of hostilities on the civilian population.
The HRMMU report is based on observations made during 92 field visits, 12 visits to detention sites, 82 court hearings, and 75 meetings, as well as 1,156 in-depth interviews with victims and witnesses of human rights violations, and other stakeholders.
The UN Human Rights Monitoring Mission in Ukraine (HRMMU) monitors, reports and advocates on the human rights situation in Ukraine, with a particular focus on the conflict area of eastern Ukraine and the Autonomous Republic of Crimea and the city of Sevastopol, Ukraine, temporarily occupied by the Russian Federation. HRMMU was deployed as part of the Human Rights Up Front policy of the UN Secretary-General.
im