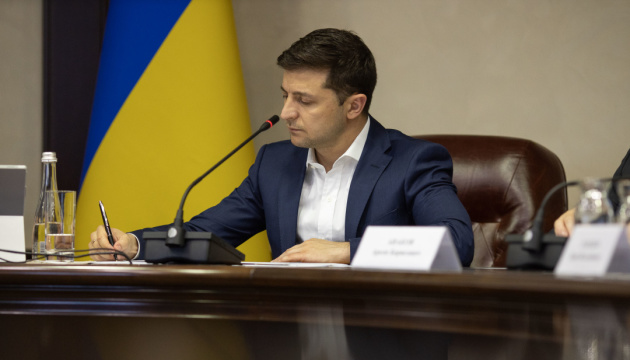 President approves Strategic Defense Bulletin of Ukraine
President of Ukraine Volodymyr Zelensky put into effect the decision of the National Security and Defense Council made on August 20, 2021, and approved the Strategic Defense Bulletin of Ukraine.
Decree No. 473/2021 was signed by the Head of State on September 17, the press service of the Head of State informs.
"The Strategic Defense Bulletin was developed on the basis of the National Security Strategy of Ukraine and the Military Security Strategy of Ukraine. Representatives of the Ministry of Defense, the General Staff of the Armed Forces of Ukraine, other defense force elements, representatives of central executive bodies, scientific institutions, and non-governmental organizations took part in shaping the document. Foreign experts (advisors) were also involved, in particular the NATO Representation to our country," reads the statement.
As noted, the first part of the bulletin outlines the outcome of the defense reform, which was implemented during 2016-2020, and the main results of the defense review, during which the state and prospects for the development of the security environment were assessed and for the first time a description of the future security environment until 2030 was presented.
"In the second part of the Strategic Defense Bulletin, the main directions of the implementation of the military policy of Ukraine, a promising model of the Armed Forces of Ukraine and other defense force elements and the requirements for its building, the main capabilities of the defense force that must be achieved are presented; the strategic goals of the development of the defense force for the period up to 2025, the main tasks and expected results of their achievement are indicated," the statement says.
The President's Office informs that the implementation of the tasks and activities of the Strategic Defense Bulletin of Ukraine will be financed both by the state budget and other sources.
ol