Laputina: More than 19,000 female veterans in Ukraine
There are more than 19,000 women among over 400,000 war veterans in Ukraine.
"Out of more than 400,000 war veterans in Ukraine, there are more than 19,000 women. At present, there are still some problems in the issues of medical care for servicewomen, and the Ministry of Veterans Affairs continues to work towards resolving these issues. By the way, this concerns not only veterans. We realize that it is necessary to change the system of medical and psychological support for the defenders of Ukraine as a whole," Minister of Veterans Affairs of Ukraine Yulia Laputina said during a working meeting with Liliana Palihovici, Special Representative of the OSCE Chairperson-in-Office on Gender, the Ministry's press service reports.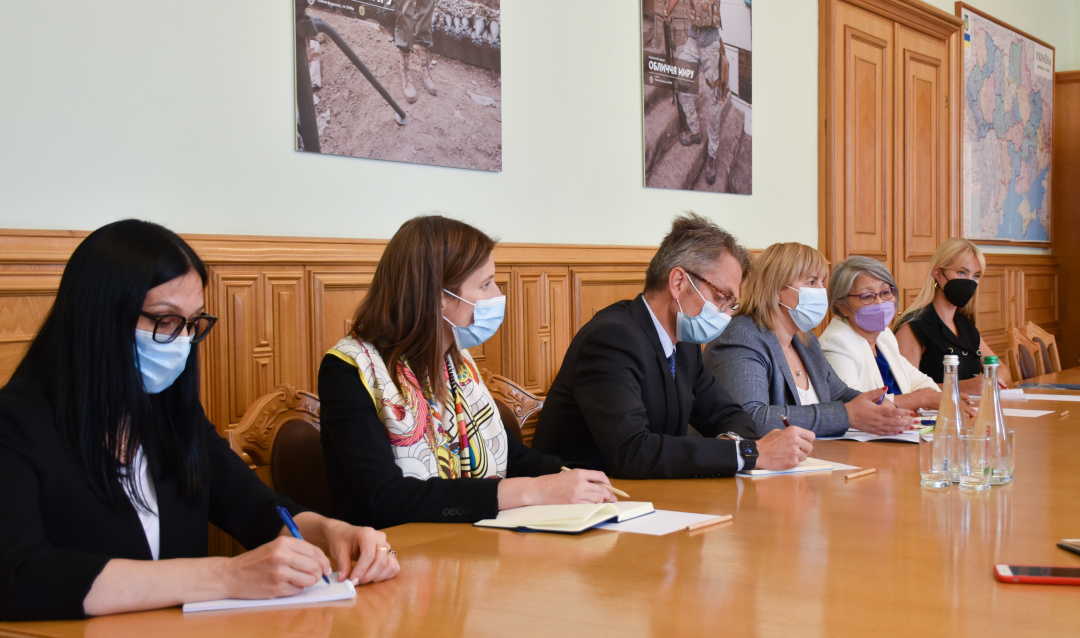 She stressed that the Ministry paid special attention to the respect for veterans and well-deserved honouring of soldiers killed in the Russian-Ukrainian war. "The Russian-Ukrainian war has been going on for eight years. We have already lost 4,410 defenders, 19 of whom are servicewomen. Therefore, the Ministry also supports the families, children of fallen defenders," the minister said.
ol
Photo credit: mva.gov.ua