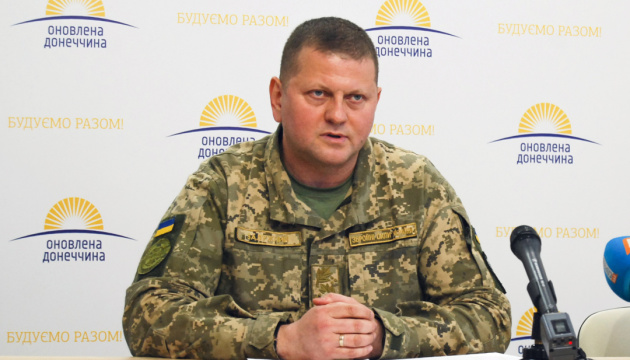 Ukraine to buy four more Bayraktar TB2 strike drones from Turkey – Commander-in-Chief
Ukraine military is set to buy another four Bayraktar TB2 unmanned aerial vehicles from Turkey.
That's according to the Commander-in-Chief of the Armed Forces of Ukraine, Lieutenant-General Valeriy Zaluzhny, who spoke with the Report Eastern European Bureau.
"One complex was purchased this year by order of the Defense Ministry. Besides, to meet the needs of the Armed Forces, it is also planned to buy four more such complexes in 2021-2022. In the future, we intend to supplement our arsenal with the UAVs of domestic production."
The commander-in-chief said the Army would focus on training personnel in operating Bayraktar TB2 drones.
"Because, firstly, we need to learn to operate them effectively and secondly, we must definitely know the tactics of their application. It's not enough to just buy Bayraktars," he said, adding that the Ukraine military is now learning how to properly use these UAVs.
As Ukrinform reported, in early August Ukraine tested Turkey's Bayraktar TB2 strike drones. Earlier, Deputy Defense Minister Oleksandr Myroniuk said the Turkish UAVs would become for the Ukrainian Navy part of the system to deter Russian aggression and defend Ukraine at sea.
Ukraine received the first batch of Bayraktar drones back in 2019.
Photo from the Ministry of Defense of Ukraine
im