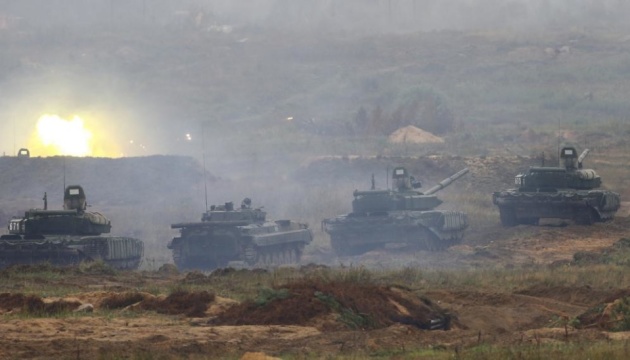 Poland comments on Zapad 2021: Russia's aggression against Ukraine also began with military exercises
Deputy Minister of National Defense of Poland Marcin Ociepa has said that the ministry will closely monitor the Zapad 2021 (West) Russian-Belarusian military drills.
According to Ukrinform, this was reported by Polish Radio.
Ociepa recalled that Russia's aggression against Ukraine also began with military exercises on the border. "Exercises have sometimes become a source of military aggression," he said.
According to him, the Zapad 2021 exercise will be held in close proximity to the Baltic states, so Poland must be ready for anything.
"In fact, we have to be prepared for all scenarios. But today the most probable scenarios are provocations on the border, since Russian troops will be located very close to Poland's borders. They will be deployed at Belarusian training grounds and airfields in close proximity to those border events related to migration activity," he said.
As reported, in September 2021, a large-scale joint Russian-Belarusian military exercise Zapad 2021 (West 2021) will be held in Belarus. Experts see the drill as one of the main ways for Russia to absorb the neighboring country's independence, also expressing concerns as regards Ukraine's security.
The Commander-in-Chief of the Armed Forces of Ukraine, Ruslan Khomchak, said the upcoming joint exercises are posing a potential threat to Ukraine.
NATO said it would monitor the Zapad 2021 exercise and called on Moscow and Minsk to act in a predictable and transparent manner.
ish