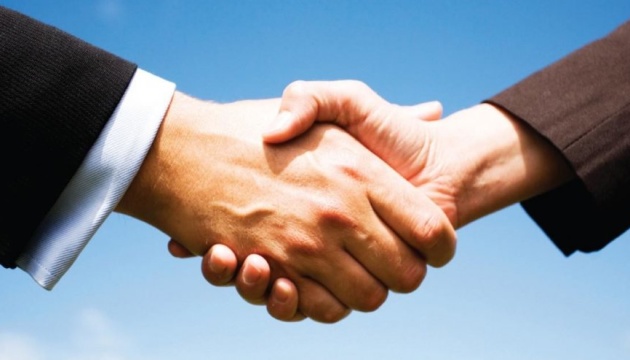 Ukrspeсexport's cooperation with Turkey brings 15% of profit off foreign defense contracts – CEO
Ukraine and Turkey are effectively building a strategic partnership in the military-industrial complex. Revenues from Turkish contracts amounted to at least 15% of Ukrspecexport's profit last year, which brought more than $30 million.
That's according to Vadym Nozdria, Ukrspecexport CEO, who gave an exclusive comment to Ukrinform.
"If we look at the 2020 statistics, our foreign exchange earnings from foreign economic contracts with Turkish customers take up at least 15%. Of the $230 million, more than $30 million is our activity one way or another concerning Turkey. This is a powerful indicator and, most importantly, in this market, we feel serious prospects for development, as the intensity of our negotiations with Turkish customers is growing. We hope that at this exhibition (IDEF 2021 – ed.), we will be able to consolidate the agreements reached at the level of contracts signed," said Vadym Nozdria.
According to him, Ukrainian-Turkish cooperation in the field of military-industrial complex is of a strategic nature, steadily strengthening each year. The process often sees Russia's attempts to hinder it, although they have little effect.
"We can really feel this opposition: from certain manifestations of information hybrid warfare to measures to compromise Ukrainian companies that provide services to supply products to the Turkish market. This could have had some effect, but Ukraine and Turkey are confidently developing strategic relations, actively cooperating and, on principle, not paying attention to such manifestations. That is why we confidently repair Turkish helicopters, supply air defense systems, and have prospects for strengthening cooperation in the naval sphere," said the Ukrspecexport CEO.
the Ukrainian defense products, new projects of modern armaments, in particular those that Ukraine presents at the IDEF 2021 exhibition in Istanbul, are of interest to foreigners, including Turkish partners, the official notes.
"The Turkish market is one of the strategically important ones for Ukrainian producers. The exhibition features more than 25 enterprises – manufacturers from Ukraine, 15 of which are united by the Ukroboronprom exposition, organized by SE Ukrspecexport. The exhibition is taking place despite a pandemic, albeit with serious epidemiological limitations. It is attended by 79 official government delegations. This is a powerful platform where new weapons and military hardware are showcased. Our products are attracting and diverse, they arouse the attention and interest to cooperation among foreign partners," said Vadym Nozdria.
As you reported earlier, Ukraine takes part in IDEF 2021. The Ukrainian delegation is headed by Deputy Prime Minister, Minister for Strategic Industries Oleh Urusky. Yesterday he visited the Ukrainian stand, which is the joint exposition of the Ukroboronprom State Concern, organized by SE Ukrspecexport, met with the Deputy Prime Minister and the head of the State Agency for Defense Industry of Turkey Ismail Demir, as well as CEOs of leading Turkish defense companies.
The International Defense Industry Exhibition IDEF 2021 is held in Istanbul under the auspices of the Administration of the President of the Republic of Turkey with the organizational support of the Ministry of Defense, the Turkish Armed Forces, and the TÜYAP exhibition managing company.
im