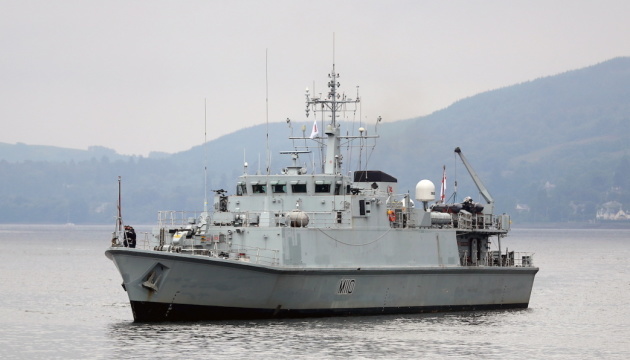 Ukraine to receive two Sandown-class ships from UK
The UK Royal Navy will hand over to Ukraine two Sandown-class minehunting ships.
That's according to the press service of the Royal Navy, Ukrinform reports.
"Once further work is completed on the two vessels, they'll be transferred to the Ukrainian Navy," the statement said.
It is noted that the Ramsey and Blyth minehunters have completed their service with the Royal Navy to be replaced by the expanding Project Wilton drive to introduce autonomous/uncrewed boats and systems into minehunting.
Both Sandown-class mine countermeasures vessels "have served extensively" during careers spanning 21 years and 175,000 miles for Ramsey, 185,000 miles over 20 years for Blyth, supporting operations in the Middle East, around the UK or on NATO duties in northern European and Mediterranean waters.
Photo from open sources
im