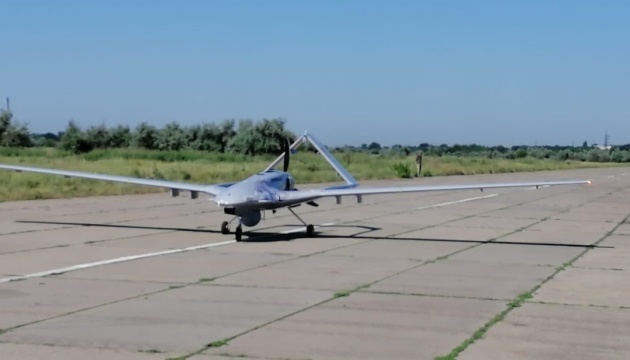 Ukrainian military gets first Turkish Bayraktar UAV complex
The Ukrainian Navy has received the first complex of Bayraktar Tactical Block 2 (TB2) unmanned aerial vehicles (UAVs), according to the press service of the Ministry of Defense.
"The first Bayraktar TB2 UAV complex for the Navy has been delivered to Ukraine," Defense Minister Andrii Taran said.
The minister also noted that acceptance tests of the complex were underway at the base.
As reported, in October 2020, Ukrainian Defense Minister Andrii Taran and Head of the Presidency of Defence Industries (SSB) of the Republic of Turkey İsmail Demir signed a memorandum outlining their intentions to launch and implement joint projects to build warships, unmanned aerial vehicles, and all types of turbines.
In addition, Taran and Minister of National Defense of the Republic of Turkey Hulusi Akar signed a framework military agreement between the Cabinet of Ministers of Ukraine and the Government of the Republic of Turkey.
Turkish drones have demonstrated their effectiveness during hostilities in Syria, Libya and Nagorno-Karabakh.
The Bayraktar TB2 is a Turkish medium altitude long endurance (MALE) unmanned combat aerial vehicle (UCAV) capable of remotely controlled or autonomous flight operations. It is designed and manufactured by Turkey′s Baykar company.
ish