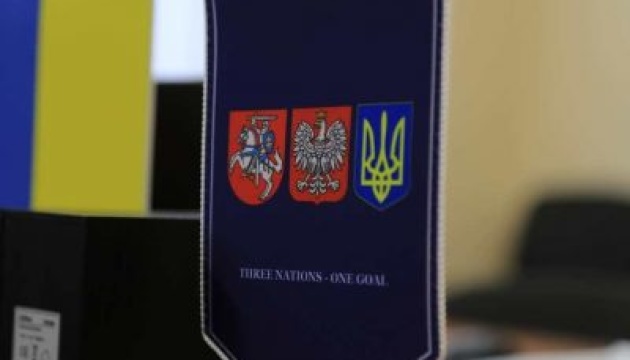 Ukraine, Poland, Lithuania, U.S. to hold joint military exercises in late July
Ukraine will host the multinational military exercise Three Swords 2021 with the participation of military from Ukraine, Poland, Lithuania and the United States on July 17-30, the press service of the General Staff of the Ukrainian Armed Forces has reported on Facebook.
"On July 17-30, 2021, the International Peacekeeping and Security Center of the Hetman Petro Sahaidachnyi National Ground Forces Academy will host Three Swords 2021, a multinational military exercise of the Lithuanian-Polish-Ukrainian Brigade named after Grand Hetman Konstanty Ostrogski," the report reads.
According to the report, Three Swords 2021 is a multinational exercise that will be conducted as a command and staff exercise and training involving troops to conduct field maneuvers. More than 1,200 servicemen and more than 200 combat vehicles from four countries - Lithuania, Poland, Ukraine and the United States - will take part in the international exercise. For the first time, these exercises will be held in Ukraine.
The exercises create favorable conditions for the development and effective coordination of units of partner countries in order to improve the quality and increase the level of combat capabilities so as to be ready to ensure regional security.
The General Staff also noted that Three Swords 2021 is a completely new format of international military exercises designed to increase the level of international military cooperation and readiness for action of the Lithuanian-Polish-Ukrainian Brigade LitPolUkrBrig, the joint military unit of the Lublin Triangle.
The press service also recalled that the training was initiated during the talks between the chiefs of staff of Poland and Ukraine, which took place on August 22-23, 2019.
The main purpose of the Three Swords 2021 exercises is to assess the capabilities of LitPolUkrBrig units in operations led by the LitPolUkrBrig Command.
The training will be purely defensive and will increase the level of security in Central and Eastern Europe.
The agreement establishing LitPolUkrBrig was signed in September 2014. The brigade was finally formed in autumn 2015. In the autumn of 2017, the brigade received a battle flag and was named after Konstanty Ostrogski. The brigade command is located in Lublin, and the higher command changes every three years.
op