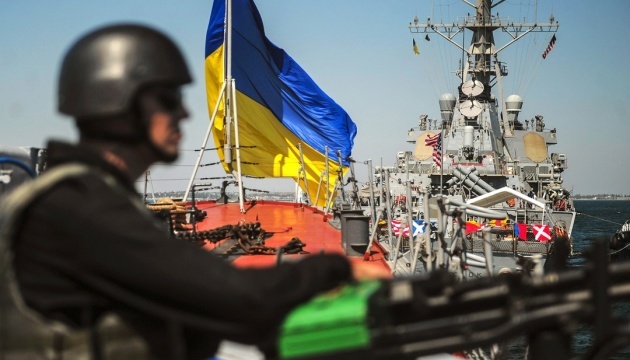 Sea Breeze 2021 kicks off in Black Sea region
The Sea Breeze 2021 multinational maritime exercise, organized by the Ukrainian Navy and the U.S. Sixth Fleet, began in the Black Sea region on Monday, June 28.
Exercise Sea Breeze in its 21st iteration, is a U.S. and Ukraine co-hosted multinational maritime exercise held in the Black Sea designed to enhance interoperability of participating nations and strengthen maritime security within the region. The routine, annual training exercise aims to strengthen maritime security and stability, information-sharing, and building teamwork and mutual cooperation.
The exercise is taking place from June 28 to July 10 in the Black Sea region and focuses on multiple warfare areas including amphibious warfare, land maneuver warfare, diving operations, maritime interdiction operations, air defense, special operations integration, anti-submarine warfare, and search and rescue operations.
1 of 30 allies heading into the Black Sea for the regular #Seabreeze exercise. #WeAreNATO #StrongerTogether https://t.co/zGUU5h1yH0 pic.twitter.com/BmGAHIwAFu

— NATO JFC Naples (@JFC_Naples) June 27, 2021
This year's iteration involves the largest number of participating nations in the exercise's history, including 32 countries from six continents, 5,000 troops, 32 ships, 40 aircraft, and 18 special operation and dive teams.
Ukraine and U.S. are cohosting the exercise in the Black Sea with participation and support coming from 32 countries in total: Albania, Australia, Brazil, Bulgaria, Canada, Denmark, Egypt, Estonia, France, Georgia, Greece, Israel, Italy, Japan, Latvia, Lithuania, Moldova, Morocco, Norway, Pakistan, Poland, Romania, Senegal, Spain, South Korea, Sweden, Tunisia, Turkey, Ukraine, United Arab Emirates, United Kingdom, and the United States.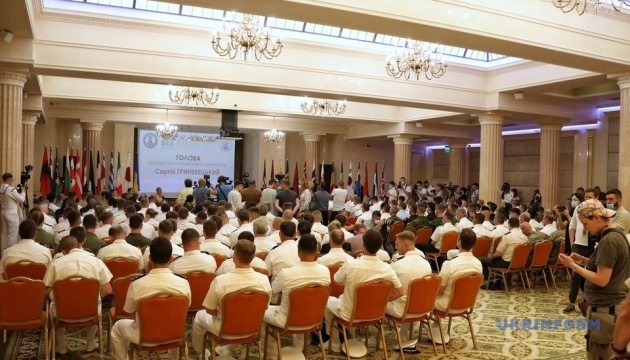 As previously reported, on June 26, the Arleigh Burke-class guided-missile destroyer USS Ross (DDG 71) entered the Black Sea to participate in the 21st iteration of Exercise Sea Breeze 2021 (SB21).