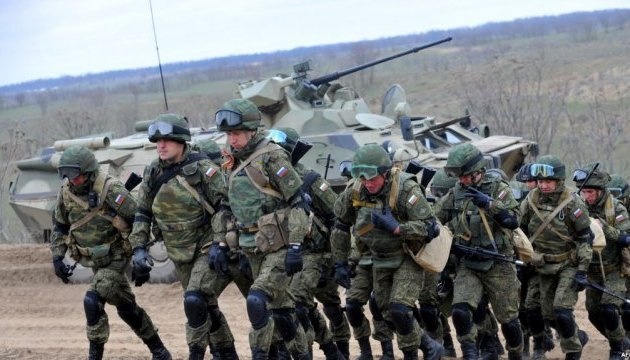 Kuleba: Russia has withdrawn only 12 thousand troops out of a hundred thousand from Ukraine's border
Russia has withdrawn only about 12,000 troops out of 100,000 from the border with Ukraine, so there is no real withdrawal.
"At the end of April, they [Russia] announced the withdrawal of troops. But during this period, only about 12,000 troops have been actually withdrawn out of more than 100,000 amassed in April. Therefore, there is no real withdrawal," Minister of Foreign Affairs of Ukraine Dmytro Kuleba said in an interview with Die Welt, the translation of which was published on the Foreign Ministry's website, Ukrinform reports.
According to him, Russia's statement on the withdrawal of troops was triggered by the sharp reaction of the West. Russia respects strength and reacts aggressively when it feels weakness, the minister noted.
"Everyone sees what is really happening and sees that Russia is a party to the conflict. And when German or French politicians do not dare to talk about it out loud, it motivates Russia to act even more aggressively. Obvious things need to be said for Russia to respect this stance and behave accordingly," Kuleba stressed.
He also reminded that NATO promised in 2008 that Ukraine and Georgia would become the Alliance members one day. "We want the process promised to us 13 years ago to begin even if it lasts for years or decades," he said.
As reported, Russia amassed more than 100,000 troops on the border with Ukraine, pulled heavy weapons, and deployed military hospitals in April. The United States, the European Union, and the international community expressed concern over the situation.
Russia later announced the withdrawal of its troops from Ukraine's borders on the pretext of "successful completion of exercises."
At the same time, President Volodymyr Zelensky stated that there was only a slight decrease in the number of Russian troops in the occupied Crimea and no decrease along the borders.
ol