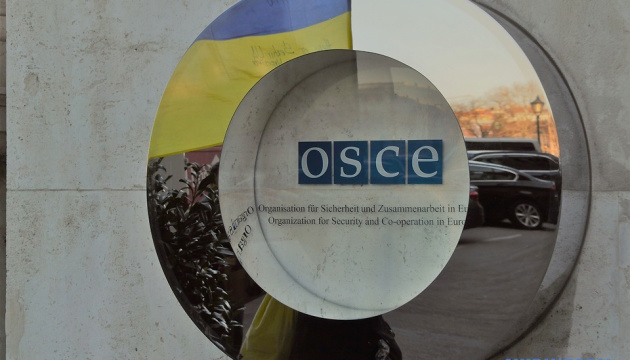 Ukraine at OSCE: Invaders launched 271 attacks in May, four Ukrainian soldiers were killed
In May, Russian armed formations launched 271 attacks in eastern Ukraine, killing four Ukrainian soldiers and wounding 18 more.
"In May 2021, the Ukrainian side counted 271 cases of shelling by the Russian armed formations, 40 percent of which (that is 110) were delivered with the use of the Minsk-proscribed weapons. Four Ukrainian servicemen were killed and 18 wounded. Residential areas were shelled 7 times," Ambassador Yevhenii Tsymbaliuk, Permanent Representative of Ukraine to the International Organizations in Vienna, said at the OSCE Permanent Council meeting on June 10.
The Ukrainian Ambassador noted that those armed attacks continued to be supported by Russia's ongoing supplies across the uncontrolled segment of the Ukraine–Russia border.
"In the past two weeks, the SMM reported a gradual decrease in ceasefire violations. Their number remains well below the level registered in the first half of 2020. Still, dozens of ceasefire violations per day are far away from the situation, which could be characterized as a comprehensive and sustainable ceasefire. It can easily deteriorate at any time," Tsymbaliuk said.
ol