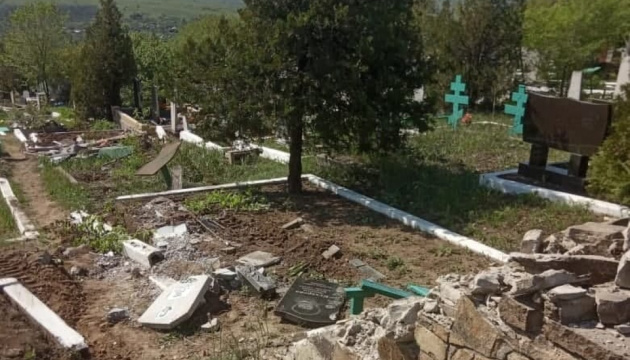 Russian-backed militants destroy cemetery in Luhansk region
A tank of "LPR" militants has plowed through a cemetery in Perevalsk, a non-government-controlled city in Luhansk region, the News of Donbas online news site has reported.
According to the report, locals posted photos of mutilated monuments and graves on social media.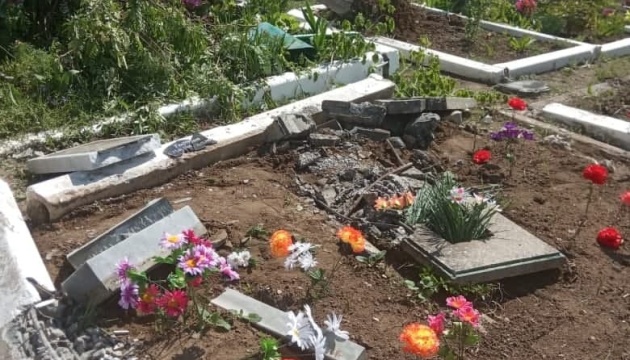 Locals said that the tank got off the road near mine No. 5 close to the cemetery and drove through the graves. According to them, it was already the second such accident at the cemetery. Last year, fewer graves were damaged, residents appealed to local "authorities," but nothing was done, no one was punished, and no damage was reimbursed.
op