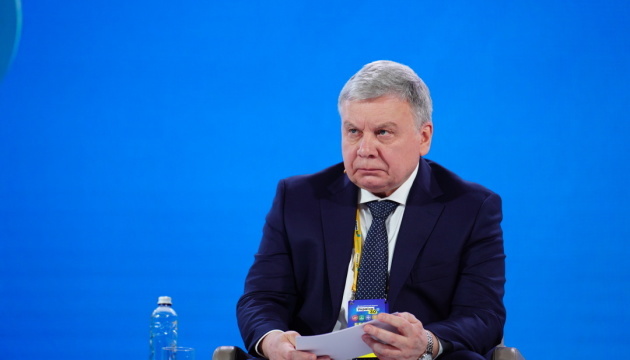 Taran says Russian troops could invade Ukraine from Belarus
The redeployment of Russian forces from areas along Ukraine's borders continues, but the number of Russian troops pulled back from Ukraine's border does not suggest that the threat of armed aggression has passed, Ukrainian Defense Minister Andriy Taran has said.
"According to our intelligence and our Western partners, Russia is pulling back its troops very slowly. For example, about 3,500 servicemen were pulled back yesterday, and about 4,000 servicemen were pulled back today. Russian military hardware still remains near our northern border," the Ukrainian Defense Ministry's press service quoted Taran as saying.
According to the report, the minister drew attention to the fact that today the situation in the neighboring Republic of Belarus is being closely monitored. Among possible scenarios, Ukraine does not rule out the possibility of an invasion of Ukraine by Russian troops from Belarus or the spread of military aggression through Belarusian territory.
"As of now, we do not note such an immediate threat. At the same time, if necessary, we have developed plans and we know how to act if we see signs of the creation of a group of armed forces that can be used through Belarus," Taran added.
According to the Security Service of Ukraine (SBU), Russia had about 100,000 troops deployed near Ukraine's borders as of May 11.
Russia announced the withdrawal of its troops from Ukraine's borders on April 23 under the pretext of the "successful completion of exercises," but at the same time, it maintains its military presence around Ukraine's borders and in the temporarily occupied territories of the Donbas and Crimea.
op