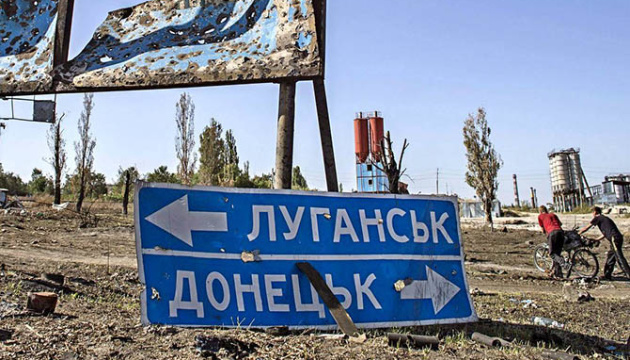 Prosecutor General's Office: 34 children died due to Russian aggression in eastern Ukraine
Thirty-four children have been killed since the beginning of hostilities in Luhansk and Donetsk regions, according to Deputy Prosecutor General of Ukraine Giunduz Mamedov.
"Thirty-four children have been killed and almost 100 have been injured in the territory of Donetsk and Luhansk regions. Another 18 have been registered as disabled persons," Mamedov said in an interview with the Censor.Net online news site.
"In fact, children of war are a very tragic and painful issue that we are studying as part of our coordination with law enforcement agencies. According to official data, more than 33,000 children have victim status. By the way, do you know what the victim status gives? Free meals at school," the deputy prosecutor general stressed.
According to Mamedov, about 37,000 children live on the contact line.
"We already need to think about how they will be integrated into peaceful life. Answers to these questions could be given by transitional justice, the draft concept of which is under consideration at the Office of the President," he concluded.
As reported, according to the United Nations Children's Fund (UNICEF), 42 children have been killed and 144 have been injured in Donetsk and Luhansk regions as a result of the explosions of mines and other unexploded devices.
The Permanent Mission of Ukraine to the UN reported that at least 147 children had been killed during the ongoing Russian armed aggression against Ukraine.
ish