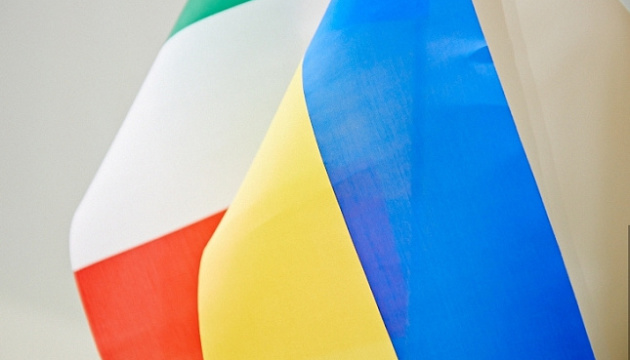 Ukraine, Italy sign defense cooperation plan for 2021
The Ministry of Defense of Ukraine, the Armed Forces of Ukraine, and the Armed Forces of the Italian Republic have signed a bilateral cooperation plan for 2021.
Military and political consultations of the delegation of the Ministry of Defense of Ukraine with representatives of the Ministry of Defense and the Armed Forces of the Italian Republic took place in Rome on May 5-7, Ukrinform reports with reference to the ministry's press service.
During the consultations, the parties discussed topical security issues, as well as the state and prospects of Ukrainian-Italian cooperation between the defense ministries of the two countries.
"During the talks, further ways of bilateral military-political and military cooperation for 2021-2022 were identified. The parties presented assessments of the development of the military and political situation in the European region, and outlined the directions of reforming the national armed forces," the statement reads.
The Ukrainian delegation briefed its Italian counterparts on the current situation in Donbas and focused on the reform measures being carried out in the Armed Forces of Ukraine, in particular on the transformation and development of the military management system and its transfer to NATO standards.
"The need to consolidate the support of our state on the part of the Allies was noted, including the provision of a NATO Membership Action Plan, which will help deter the armed aggression of the Russian Federation against Ukraine. It was also emphasized that Ukraine's integration into the Euro-Atlantic security space and obtaining full membership in NATO is a constitutional norm today," the report says.
In addition, the Italian colleagues noted the importance of developing relations with Kyiv in the defense sphere, and expressed support for Ukraine's independence and territorial integrity within its internationally recognized borders.
As Ukrinform reported, on April 20, Ukrainian Defense Minister Andrii Taran and U.S. Chargé d'Affaires in Ukraine Kristina Kvien discussed the United States' support for capacity building of the Armed Forces of Ukraine and defense reform according to NATO standards.
ish