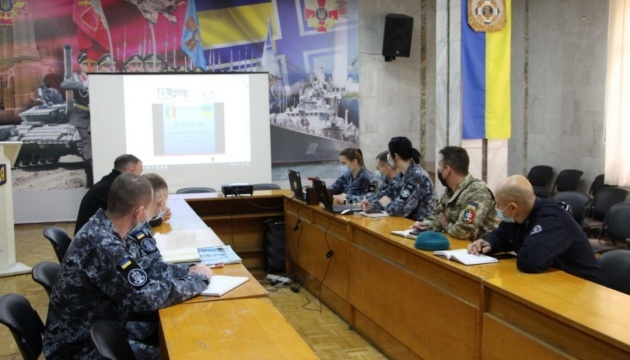 Ukraine, Romania to hold Riverine 2021 joint exercise
The fourth joint Ukrainian-Romanian exercise Riverine 2021 with the participation of the naval forces and border guards of the two countries will take place in Odesa region this autumn.
"A conference on planning the Ukrainian-Romanian exercise Riverine 2021 was held in Odesa. The fourth exercise of the Ukrainian Navy and the Romanian Navy will take place this autumn," the press service of the Ministry of Defense reported.
The main idea of the exercise is to strengthen regional security, improve the level of interaction and compatibility of the participating countries.
The Ukrainian side will be represented by a group of small armored artillery boats, a harbor minesweeper, an amphibious ship or boat, a Marine Corps unit, and the naval aviation; while the Romanian side – by armored and patrol boats, a harbor minesweeper, as well as an infantry unit and a Puma Naval helicopter.
In addition, units of the Maritime Guard of the State Border Guard Service of Ukraine and the Romanian Border Police will take part in the exercise.
The planning, management of the combined ship-and-boat tactical teams, and the execution of missions will continue to be carried out in accordance with NATO standards and procedures.
As Ukrinform reported, the Riverine exercise was launched on a Ukrainian-Romanian initiative and was first held in 2018.
ish