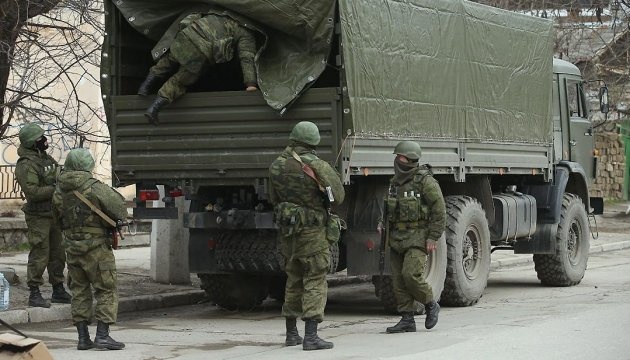 Russian troops set up large camp near Voronezh - investigation
The Russian military has set up a large camp in the Voronezh region bordering Ukraine, according to an investigation conducted by a group of Russian independent bloggers from the Conflict Intelligence Team (CIT).
"We have noticed that the convoy video filming locations and vehicle train destination points, apart from Crimea, are concentrated in Russia's southwestern region of Voronezh. The Voronezh region borders Ukraine, specifically the northern part of Luhansk region which is controlled by Ukrainian forces. Our research of the evidence of troops arrivals to Voronezh region has shown that they are concentrated in a field camp just to the south of Voronezh — in about 250 km (155 miles) drive from the Ukrainian border, and possibly near the town of Ostrogozhsk — 150 km (93 miles) from the border," the report reads.
According to investigators, a large part of the vehicles seen in social media footage belong to Russia's Central Military District (CMD), which means they travelled hundreds or even thousands of kilometers to reach Voronezh
"We were unable to geolocate photographs and videos of the camp itself, but we believe it is situated at the Pogonovo military training ground south of Beryozka. This is where convoys could be heading both from Maslovka and Tresvyatskaya railway stations (through Novaya Usman' and Otradnoe in the latter case)," CIT said.
According to the report, the information about soldiers and vehicles arriving to the Pogonovo training ground appeared in local media back in late March. In an angry comment to the article, a local complains that the soldiers, who set up their camp "in a field next to residential houses", were "felling trees with armored carriers and trucks" and "put sentries" around the camp.
"The Maslovka camp is around 250 kilometers (155 miles) drive from the Ukrainian border. In 2014 and 2015, when Russian regular troops actively fought in Eastern Ukraine, their base camps were situated much closer to the border. However, there is also evidence that Russian vehicles may be based further to the south — around Ostrogozhsk, Voronezh region," the material reads.
Analysts also said that the Russian deployment in Voronezh region is concerning primarily because not only can't it be explained with exercises, but it is just as unlikely that it is done in preparation to a "Ukrainian offensive", which the Russia-backed separatists in Eastern Ukraine keep announcing. Voronezh region does not border either Donetsk or Luhansk "people's republics"; instead, it borders Kyiv-controlled territories of Ukraine. "It is inconceivable that the Ukrainian forces would attack across the border with Russia itself. In case the Russian forces were preparing to enter Eastern Ukraine and reinforce the "rebel" units, it would make more sense to deploy them not to Voronezh, but to Rostov region to the south. Thus, the Russian military posture at least in Voronezh region is rather offensive than defensive," CIT said.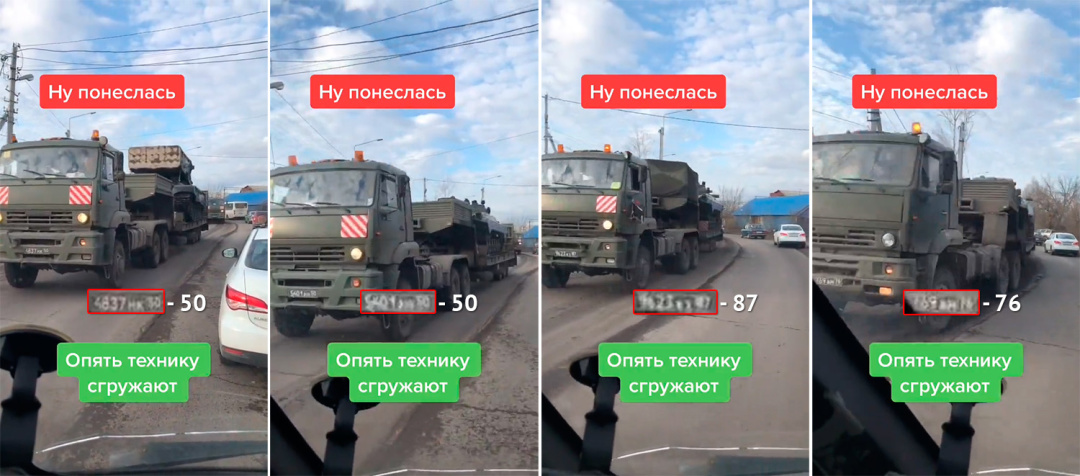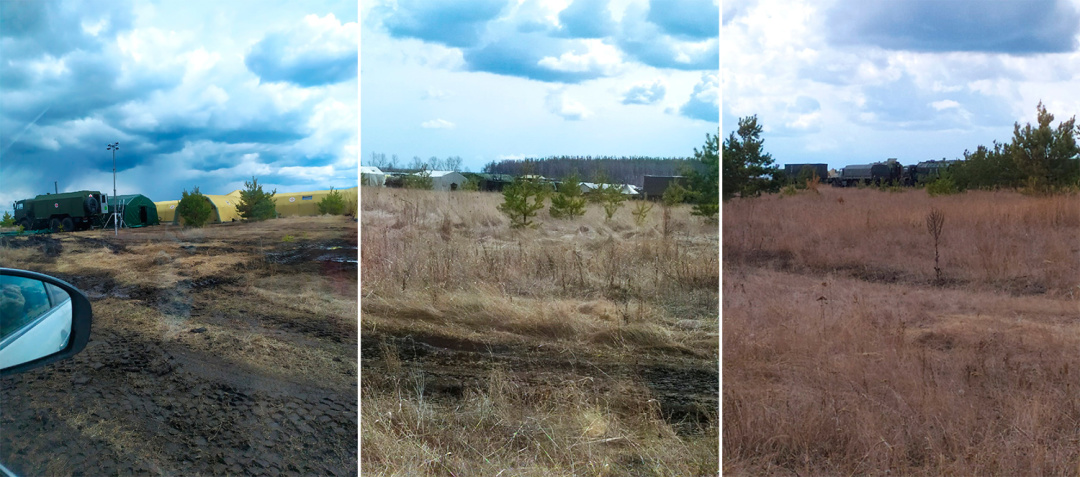 CIT's colleagues at Bellingcat and the New York Times video investigation team have obtained satellite imagery of the military camp at Pogonovo training ground south of Voronezh.
Bellingcat's Aric Toler posted a Planet imagery comparison that shows tents appearing in the fields in late March or early April. The NYT's Christian Triebert posted a higher-resolution image that shows hundreds of military vehicles.
First photo: Getty Images