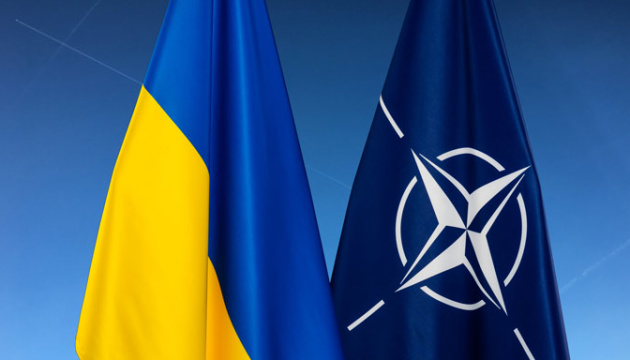 NATO welcomes Zelensky's commitment to peaceful resolution of conflict in eastern Ukraine
NATO Military Committee Chairman Stuart Peach reaffirmed solidarity with Ukraine and the Allies' condemnation of Russian aggression against Ukraine during his visit to Kyiv and Lviv on April 6-7.
This was said in a press release following the visit, published on the NATO website.
"The Alliance commends President Zelenskyy's commitment to a peaceful resolution of the conflict in eastern Ukraine. NATO Allies are united in their condemnation of Russia's illegal annexation of Crimea, and its aggressive actions in eastern Ukraine. We call on Russia to end its support for militants in eastern Ukraine and withdraw its forces from Ukrainian territory. Ukraine is one of NATO's closest and most important partners," Sir Stuart Peach emphasized.
The chairman attended briefings on the NATO-Ukraine partnership, international training missions' progress, as well as the security situation in and around Ukraine.
Meeting with President Zelensky, he reaffirmed NATO's valued partnership with Ukraine and its full support of Ukraine's sovereignty and territorial integrity.
Discussions centred on Ukraine's wide-ranging defence reforms, the developments in Ukraine and the Black Sea region, Ukraine's continued support to NATO's Resolute Support Mission in Afghanistan, the Kosovo Force in Kosovo, as well as NATO's Response Force.
ish