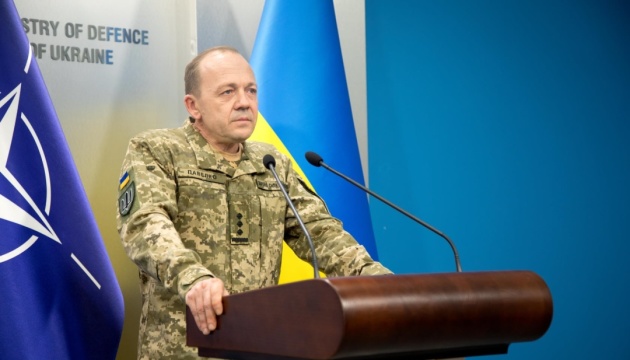 Ukraine plans to join NATO Mission Iraq, Operation Sea Guardian
To date, the Armed Forces of Ukraine participate in the NATO Mission in Kosovo and NATO-led mission Resolute Support Mission in Afghanistan. Ukraine also plans to participate in other NATO missions.
"We plan to increase the national contribution to NATO operations and missions. This year, we plan to join NATO Mission Iraq and the NATO Operation Sea Guardian in the Mediterranean and to increase our contributions in the future," Colonel Andriy Pavelko, Head of the Bilateral Military Cooperation Department of the Main Department for Military Cooperation and Verification of the Armed Forces of Ukraine, said at a briefing on April 2, the press service of the General Staff reports.
He also informed that the Armed Forces actively worked to implement NATO standards. Thus, by the end of 2020, a total of 292 NATO regulations had been implemented through drafting 317 national documents. The implemented NATO standards are applied in such areas as military policy, security and strategic planning, operations and hostilities, preparation of country's territory for defense, intelligence, information and psychological operations, military communications, development, production and adoption of weapon samples, military and special equipment, strategic communications, gender prospects, etc.
The General Staff also noted that an important stage was granting Ukraine the Enhanced Opportunities Partner status in June 2020 which paved the way for further deepening of practical cooperation.
"A NATO EOP country may be recognized in advance as a potential participant in future Alliance operations, providing its representatives with access to crisis consultation, operational planning and information exchange, and may be represented in NATO and operational headquarters in positions that closed to other partner countries," Pavelko explained.
According to him, this status also expands the list of training measures for personnel and units, allows participation in exercises on the subject of Article 5 of the North Atlantic Treaty, provides admission to cybersecurity exercises.
ol