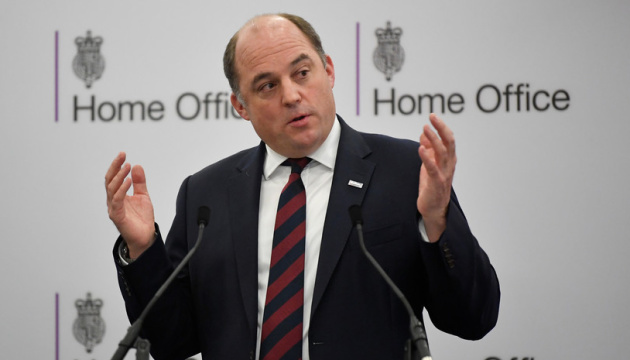 UK defense secretary initiates talks with Taran due to escalation in eastern Ukraine
The United Kingdom, which has its own independent sources of information, is very concerned about the escalation of the situation in eastern Ukraine, which will be the subject of talks between the defense and foreign ministers of both countries on April 2, according to Ukraine's Ambassador to the United Kingdom Vadym Prystaiko.
He said this during a panel discussion entitled "New Partnership in Times of Pandemic" organized by the Ukrainian Prism Foreign Policy Council, according to an Ukrinform correspondent.
"The United Kingdom is very concerned about what is happening [in the conflict zone in eastern Ukraine]. Right now Defense Minister [of Ukraine Andrii Taran] will be talking to his colleague, Britain's Secretary of State for Defense [Ben Wallace]. By the way, it is an initiative of the United Kingdom. The commanders of the Armed Forces had a talk yesterday, and the minister of foreign affairs will talk today. Yesterday I had a number of negotiations and consultations," Prystaiko said.
The diplomat also noted that the Ukrainian side understands how much the United Kingdom, which has its own independent sources of information, including the legendary secret service MI6, is aware of the situation in eastern Ukraine.
"If they are so worried, then, believe me, we also need to be worried, even more worried than what I see now in the media in Ukraine," Prystaiko said.
On April 1, Ukrainian Defense Minister Andrii Taran had a phone call with U.S Secretary of Defense Lloyd Austin. The two countries' defense ministers discussed specific areas of strengthening cooperation in the field of security and defense.
On March 26, four Ukrainian servicemen were killed and two others were injured in shelling by Russian-backed forces near Shumy in Donetsk region.
op