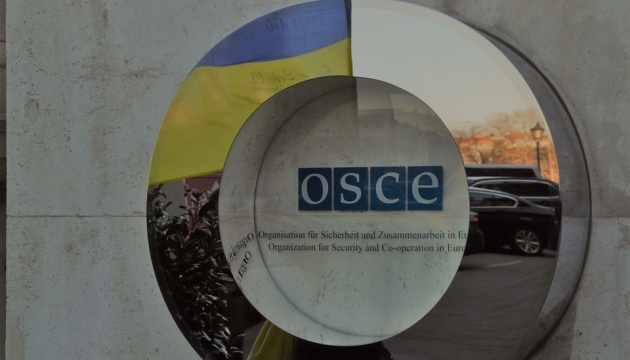 Mandate of OSCE SMM to eastern Ukraine extended by one year
The mandate of the OSCE Special Monitoring Mission (SMM) to Ukraine has been extended by one year, until March 31, 2022.
As an Ukrinform correspondent reports, the relevant consensus decision was made at a special meeting of the OSCE Permanent Council on Wednesday, March 31.
The delegations of the 57 participating States also approved the budget of the Special Monitoring Mission for the new one-year period – from April 1, 2021 to March 31, 2022.
Thus, the activity of the OSCE SMM to Ukraine was continued almost at the last moment as the current mandate of the Mission expires on March 31, 2021.
As reported, on March 26, the Ministry of Foreign Affairs of Ukraine made a statement calling unacceptable the fact that some OSCE participating States block the decision to extend the OSCE SMM mandate for the next 12 months.
As noted, a possible curtailment of the OSCE SMM would play into the hands only of the Russian Federation: illegal military activities of Russian armed forces in the temporarily occupied territories of Donetsk and Luhansk regions of Ukraine will remain out of sight of the international community, the international documentation of ceasefire violations by the aggressor state will cease, which may lead to further uncontrolled escalation.
In addition, the failure to extend the SMM's mandate could seriously damage the OSCE's credibility as a regional security organization and the implementation of the security provisions of the Minsk Agreements and the Normandy format agreements would be critically hampered without the monitoring in Donbas.
ol