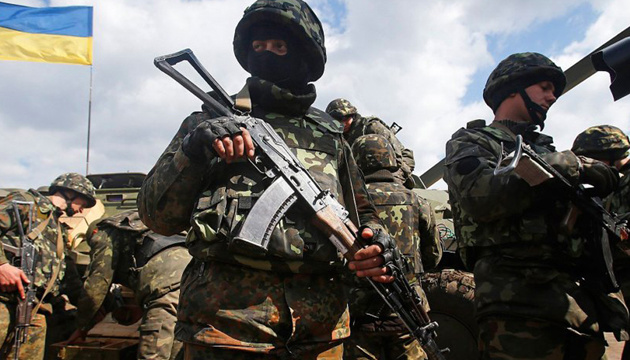 Zelensky approves Military Security Strategy
President Volodymyr Zelensky has approved the Military Security Strategy of Ukraine.
The President signed relevant decree No.121/2021, which puts into effect the decision of the National Security and Defense Council of Ukraine as of March 25, 2021 "On the Military Security Strategy of Ukraine," Ukrinform reports with reference to the president's press service.
The document provides for the introduction of a comprehensive approach to the defense of Ukraine in the face of a military threat to national security associated with the use of hybrid methods.
"Ukraine's comprehensive defense corresponds to the sovereign inalienable right of every state to self-defense against aggression enshrined in the UN Charter and is not aimed at achieving military parity with the Russian Federation, which would lead to excessive militarization of the state. It provides for maintaining the balance and combination of military and non-military means to ensure the military security of Ukraine," reads the document.
The strategy defines the goals, priorities and objectives of state policy in the military, defense and military construction. The document is aimed at protecting national interests from military threats, repelling and deterring armed aggression against Ukraine, preventing or restraining the enemy from full-scale use of military force against Ukraine, termination of the temporary occupation by the Russian Federation of part of the territory of Ukraine, protection of the sovereignty and territorial integrity of Ukraine primarily through the implementation of international legal, political and diplomatic, security, humanitarian and economic measures.
iy