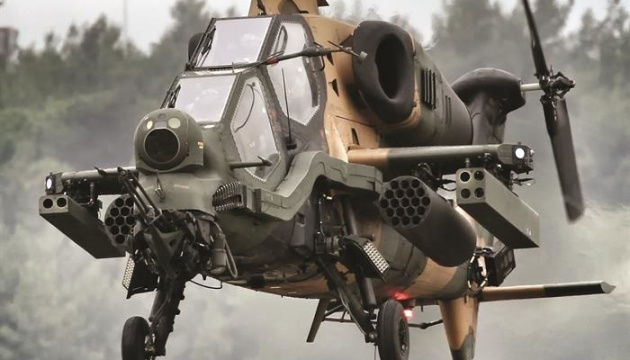 Turkey picks Ukrainian engine for its planned attack helicopter
Engines from Ukraine will power Turkey's future-in-service TAI ATAK-2 attack helicopters.
"Turkey's planned heavy attack helicopter ATAK-2 that is being developed by Turkish Aerospace Industries (TAI) will supposedly be powered by 2x Ukrainian-built 2,500 hp turboshaft engines," President and CEO of TAI, Mr Temel Kotil said in an interview with Turkish outlet Defence Turk, Defense Express informs.
The Ukrainian engine has been selected as a bridge gap solution until Turkey can build its own indigenous alternative.
As noted, the ATAK-2 is designed to replace the lighter weight T129 ATAK -- a Turkish-designed and improved variant of the Agusta A-129 Mangusta – now in Turkish military service.
The ATAK-2 is scheduled to make its maiden flight in the spring of 2023. Turkey will, supposedly, order one of the most recent variants of the Motor-Sch TV3-117 turboshaft engine.
Ukraine and Turkey have recently stepped up bilateral cooperation in the defense technology sector.
ol