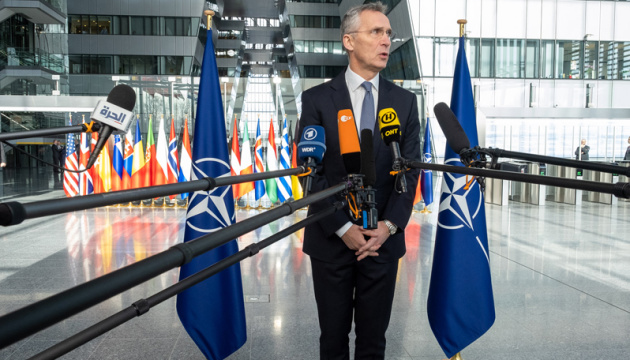 NATO concerned about Russia's military build-up in Black Sea region, Crimea - Stoltenberg
NATO is greatly concerned about Russia's increased military build-up, including in the Black Sea region and in Crimea, according to NATO Secretary General Jens Stoltenberg.
He said this at a briefing on Thursday evening following a meeting with Mauritanian President Mohamed Ould Ghazouani.
"This is something we follow and monitor very closely at NATO. It's part of a pattern of increased Russian presence, not only Libya, but in other parts of Africa and in the Middle East, in Syria and in the Black Sea region in Crimea, and also in the Baltic region and also in the High North. So the reality is that we have seen increased military build-up by Russia, from the High North all the way to the Baltic region, Black Sea, Middle East and North Africa. And this is something which is of great concern," Stoltenberg said.
He noted that NATO had increased the readiness of forces, invested more in new capabilities and is adapting in response also to a more assertive Russia, which is investing heavy in new military equipment and also increasing its military presence along our borders, including in North Africa and in Libya.
"When it comes to Libya in particular, we have seen the presence of fighter jets, of mercenaries, financed by Russia and older Russian military capabilities. For NATO this just highlights the importance of supporting the UN-led efforts to find a political, negotiated solution. We welcome the progress we have seen, we welcome the ceasefire, we continue to strongly support the efforts of the UN and also the Berlin Process," Stoltenberg said.
op