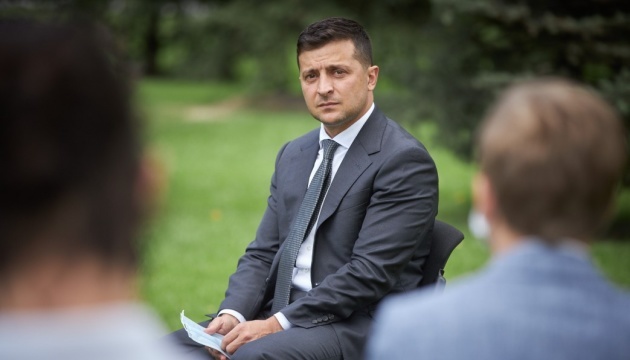 Zelensky outlines areas of defence cooperation with Turkey
Ukraine and Turkey have a huge potential for defence cooperation which may include not only joint production of Turkish drones and Antonov aircraft, but engine construction, development of air defence systems, and joint production of naval corvettes as well.
President of Ukraine Volodymyr Zelensky said in an interview with the Demirören Turkish news agency that defence sector is a priority in Ukraine-Turkey relations. According to the President, the Ukrainian side watches the development of the Turkish military-industrial complex with great interest and respect. At the same time, he noted that the Ukrainian defence industry is rightly famous for its traditions and reliability, and Ukrainians know very well what modern war is. Therefore, it is absolutely logical for Ukraine and Turkey to join forces, Zelensky believes.
"For example, Turkish drones have shown themselves to good advantage. We see that this is truly the pride of your military-industrial complex. This is the kind of weapons that can dramatically change the situation on the battlefield. And we are certainly interested in joint production. It's simple. Turkey shows serious progress in this area, and we buy these products. Ukraine, in turn, produces engines for drones. So the launch of joint production is a natural step," the President of Ukraine said.
He also noted that Ukraine and Turkey "can do a lot together" in the field of aircraft construction.
"Moreover, I will say that these are not all areas in which we can and expect to cooperate with the Republic of Turkey in the defence industry. Engine construction, development of air defence systems, joint production of naval corvettes... The potential for cooperation is huge," Zelensky noted.
October 16, President of Ukraine Volodymyr Zelensky makes a state visit to the Republic of Turkey.
ol