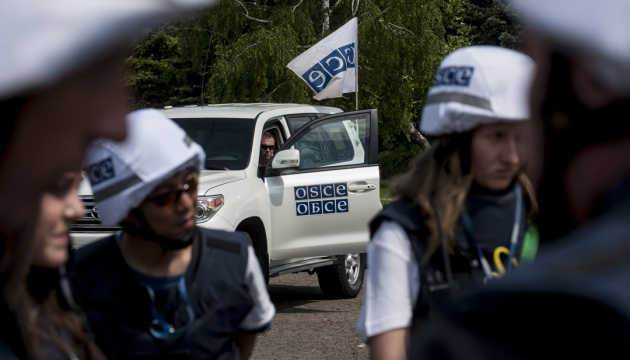 Almost half of OSCE SMM observers work in Donbas – Etherington
The OSCE Special Monitoring Mission (SMM) has more than 700 international observers, almost half of whom are working in eastern Ukraine.
Mark Etherington, Deputy Chief Monitor of the OSCE Special Monitoring Mission to Ukraine, said this on the air of Ukrainian DOM TV channel.
According to him, such a number of observers in the conflict zone in Donbas are quite enough.
At the same time, he said that the OSCE constantly encounters difficulties in deploying its observers on the ground. "It is fair to say that we face difficulties in deploying our observers on the ground, in particular with restrictions on freedom of movement, and we have to take into account the impact of these circumstances on our work," Etherington said.
He also noted that the OSCE records an "atypically low" rate of ceasefire violations in the territories of the uncontrolled areas of Donetsk and Luhansk regions (ORDLO) following agreement reached on July 22 regarding additional measures to strengthen the ceasefire.
As reported, the full and comprehensive ceasefire was established in Donbas on July 27.
ish