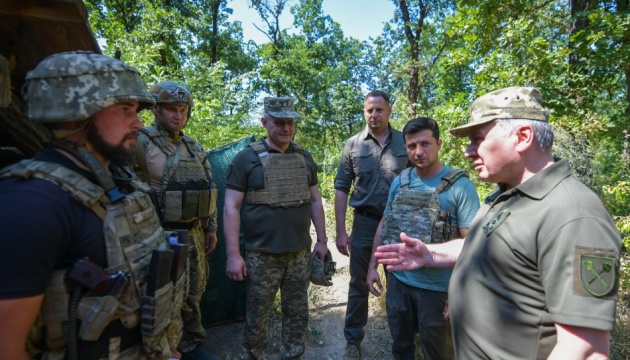 Zelensky visits front line in Donbas to inspect compliance with ceasefire
Ukrainian President Volodymyr Zelensky has visited the frontline positions of the Ukrainian military in the area of the Joint Forces Operation (JFO) in Donbas and inspected compliance with a comprehensive ceasefire that started on July 27, the presidential press service has reported.
The Ukrainian military told the president that the situation in their segments of the front line was calm now. At the same time, the soldiers maintain a fighting spirit and train so as not to lose their skills.
Zelensky said that achieving a ceasefire was the most important point of the agreements reached at the Normandy Four summit in Paris. The implementation of these agreements is a guarantee of a gradual movement towards peace in Donbas, he added.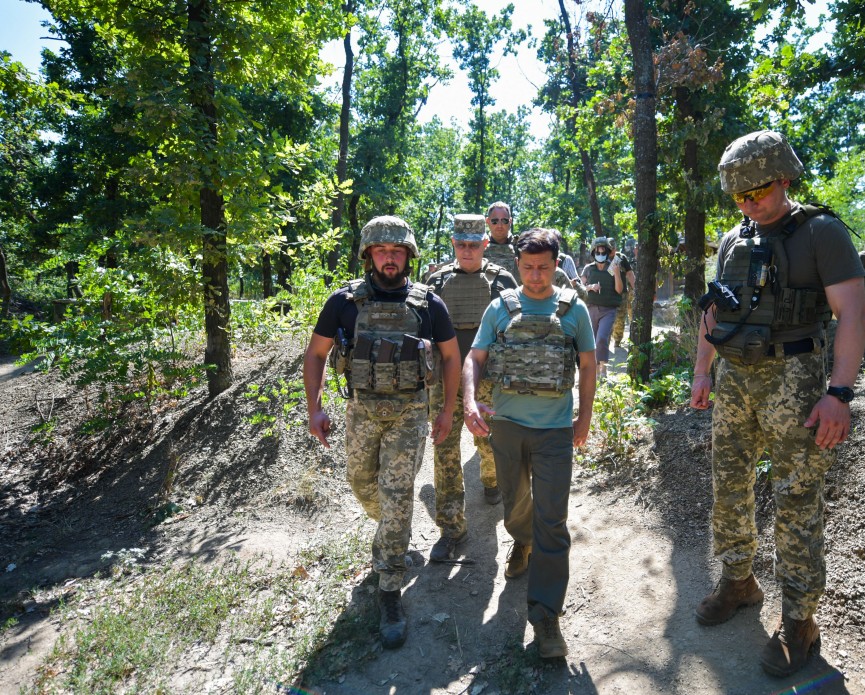 According to Zelensky, the effectiveness of the ceasefire can be confirmed by the level of tension on the front line, which significantly eased in the past two weeks. Before the truce was declared, Russian-backed forces fired at the positions of the Ukrainian army on average 16-18 times a day, mainly using heavy weapons, and this was mainly aimed fire.
Zelensky recalled that earlier there were a number of attempts to negotiate a ceasefire. However, the result was never achieved. Therefore, it is important not to repeat the mistakes of the past in order to get a peaceful future, he said.
Zelensky stressed that international law gives the Ukrainian military every opportunity to defend themselves and return fire. Therefore, the Ukrainian Armed Forces can respond now, but they try not to yield to regular provocations, he said.
"Take care of yourself and take care of everyone," Zelensky said, addressing the soldiers.
According to the President's Office, at the front line, the president talked to Lieutenant Colonel Vadym Sukharevsky, who has been defending Ukraine's independence since the beginning of the war in Donbas and received two Bohdan Khmelnytsky orders. In particular, he took part in the first clash near Sloviansk. Sukharevsky said that then, in the spring of 2014, there was a real chance to prevent the seizure of the city.
Head of the President's Office Andriy Yermak, in turn, said that the ceasefire regime, which has lasted for 11 days now, was a guarantee of saving the lives and health of the fighters.
"We came to see what is happening, to hear our warriors, how they feel about it, to hear our citizens. I can say that everyone is in a very good mood, everyone supports this ceasefire," Yermak said.
Photo credit: president.gov.ua