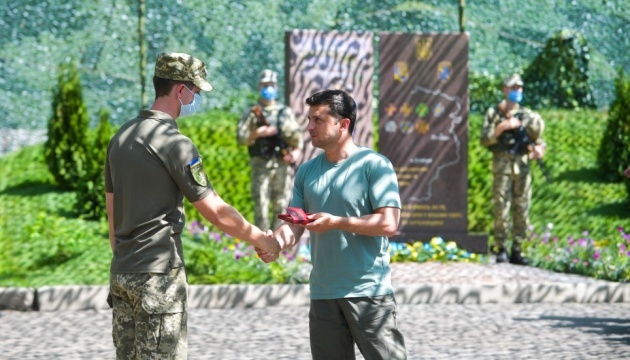 President presents awards to Ukrainian military in Donbas
Ukrainian President Volodymyr Zelensky has laid flowers at the monument to fallen servicemen, volunteer fighters and volunteers and presented state awards to Ukrainian defenders as part of his visit to the area of the Joint Forces Operation (JFO) in Donbas, the presidential press service has reported.
"It is a great honor for me to be here at the unveiling of such a monument. Here are written our important, frankly heroic Ukrainian words: 'We are fighting for the most priceless thing in the whole world - for the Motherland.' We have one Motherland. It is Ukraine. And we cannot lose it. And we will never lose it. On the contrary, we will return all [territories] home," Zelensky said, addressing the Ukrainian military.
He expressed hope that Ukraine would become as large as it was before the war in Donbas. He also emphasized the importance of maintaining a ceasefire regime in eastern Ukraine.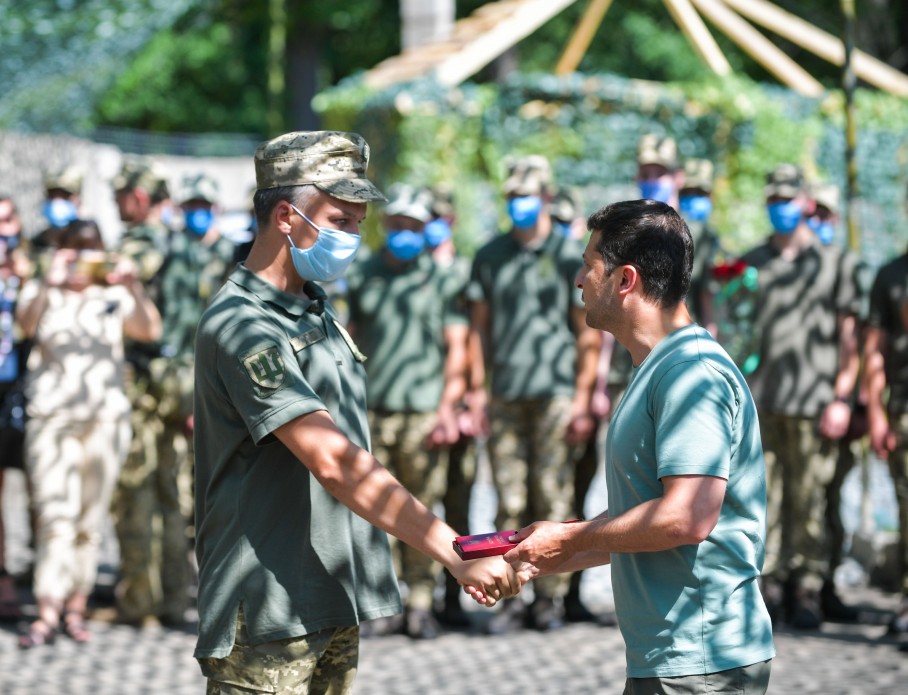 "In the last ten days, we have not had anyone wounded or killed in action. I am grateful, first of all, to you for taking care of your comrades. It is important. It is also important that the ceasefire regime is observed. It is important that if we hear that someone will want to attack us somewhere, you will always give a decent rebuff," he said.
Zelensky also presented state awards to Ukrainian defenders serving in the JFO area for their personal courage shown during the fighting and the exemplary performance of their military duty.
op