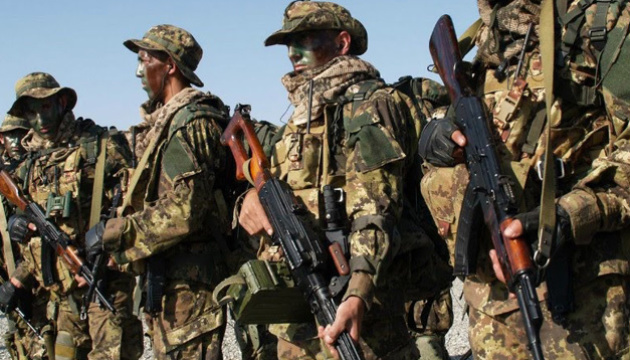 Wagner and others. Mercenaries of totalitarian regime
The Main Directorate of Intelligence of the Ministry of Defence of Ukraine and the Security Service of Ukraine tell the OSCE how the Kremlin fights abroad using private military companies.
"Over the last years Russia has brought this practice to a new level, demonstrating that they can carry out offensive missions and actually build a backbone of an occupation army."
"With the purpose to find the most effective combination of tools to achieve its aggressive goals, Russia tries to combine traditional military and special means with correlated activities of PMCs, mercenaries, local collaborationist forces and other paramilitary groups, such as 'kazaki' [Cossacks]. All of these units are integrated in joint communication and intelligence space and operates under the straight direction of Russian military command under the general military concept. The modern Russian military theory defines such approach as the "integrated force grouping."
"Kremlin will continue to apply this highly effective hybrid approach to use forces in further military conflicts and in regions that considered as zone of Russia's national interests. Thereby, Russia able to use such "integrated force grouping" against other sovereign states, even European nations."
"The so-called Wagner Private Military Company is the most large-scale example of Russia's enacting of such armed units, it is the non-staff military unit of the General Directorate of the General Staff of the Russian Armed Forces, is completely under the control of Russia's top military and political command."
These and other statements were made for the first time at the site of the Organization for Security and Co-operation in Europe (OSCE) which includes 57 countries from Europe, Central Asia and North America.
Thus, the issue of regulating the activities of private military companies (PMCs) has been raised within the OSCE before. However, for the first time, the international community was informed professionally and in detail about the Kremlin's destructive and hybrid use of PMSs for hostilities abroad.