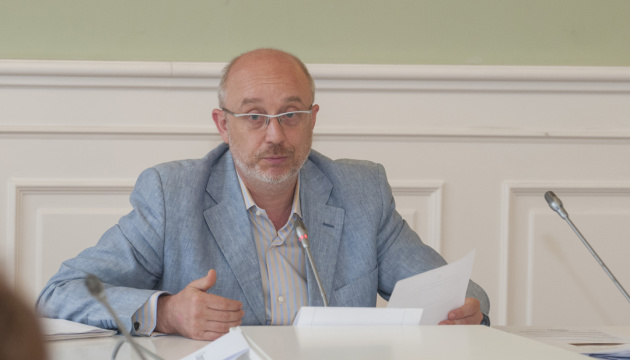 Reznikov: No threat of Russian troops' advance deep into Ukraine
Vice Prime Minister Oleksiy Reznikov believes that there is no threat of Russian troops advancing deep into Ukraine.
"The war, the armed aggression of the neighbouring state has been ongoing in Ukraine since 2014, and it is difficult to think of greater threats. I no longer see the advance of Russian troops deep into the territory of Ukraine as a threat. Because 350,000 Ukrainian fighters have gone through trials on the eastern front, and this is a serious potential which many European countries lack. Therefore, I think that there can be no large-scale war today, especially in the context of the economic crisis and the coronavirus pandemic," Reznikov said on the air of ICTV channel, an Ukrinform correspondent reported.
He stressed that there was a challenge, "but we have been living with this challenge for six years, and today Ukraine is paying for Europe's peace with its blood."
"In fact, the war takes place not in eastern Ukraine – the war takes place in Eastern Europe. That is why we urge and invite our Western partners to review the Budapest Memorandum, to give open and honest appraisal of it, and to think what to do next," the Vice Prime Minister said.
In turn, Chairman of the Mejlis of the Crimean Tatar people Refat Chubarov agreed that "no one will declare military operations." At the same time, he said, "all sanctions should be imposed to force Russia to leave our territories."
ol