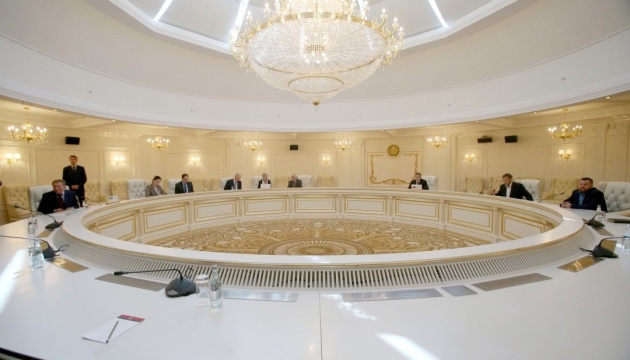 TCG agrees on mutual exchange of detainees no later than Easter
The Trilateral Contact Group (TCG) for the peaceful settlement of the situation in Donbas at a meeting on April 8 reached principled agreements on the lists for the mutual release of detained persons, the president's press service reported on Wednesday evening.
"During the video conference, TСG reached fundamental agreements on the lists for the mutual release of detained persons, and a date - not later than Easter," reads the statement,
On behalf of President Volodymyr Zelensky, the Ukrainian side in the Trilateral Contract Group initiated the negotiation process continuously, in a video conference format.
Head of the Office of the President of Ukraine Andriy Yermak addressed the participants of the consultations: "I am grateful that our proposal to work in a result-oriented manner and more intensive mode, including in subgroups, and to discuss all issues in order to reach an agreement as soon as possible was supported. Ukraine seeks to increase the effectiveness of meetings of the Trilateral Contact Group. We want more significant decisions that will help solve the security and humanitarian problems in Donbas".
According to him, priority efforts should be focused on resolving security and humanitarian issues.
Yermak stressed the importance of full, comprehensive and continuing adherence to the ceasefire on a sustainable basis.
In addition, the TCG parties discussed the issues of humanitarian mine clearance. The parties should provide the OSCE with a list of such demining sites and guarantee security at all sites.
During the video conference, TGG parties continued negotiations on the next areas for disengagement of troops and assets in Donbas.