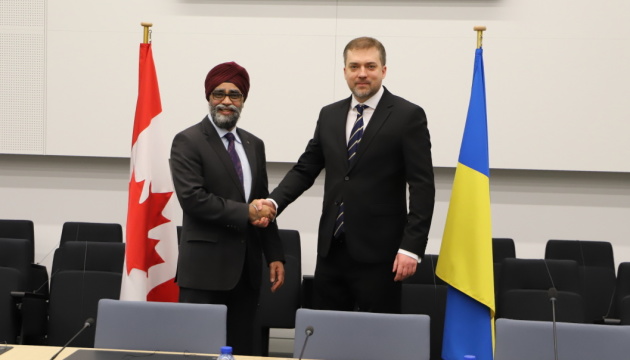 Defense ministers of Ukraine and Canada set priorities for bilateral military cooperation
As part of a working visit to NATO Headquarters in Brussels, Minister of Defense of Ukraine Andriy Zahorodniuk met with Minister of National Defense of Canada Harjit Sajjan to discuss the results and further directions of bilateral military cooperation.
"Andriy Zahorodniuk and Harjit Sajjan discussed the current state of bilateral military cooperation. In particular, during the period from 2015 to 2020, as part of Operation UNIFIER, more than 6,700 Ukrainian soldiers were trained on the basis of four training centers in the territory of Ukraine. There are currently 150 Canadian instructors in Ukraine," the press service of the Ukrainian Defense Ministry reported.
During the dialogue, Zahorodniuk informed Sajjan about the current situation in eastern Ukraine and the measures taken by the leadership of the state and the defense agency to ensure the sovereignty and territorial integrity of Ukraine.
Following the meeting, the ministers identified promising areas of bilateral military cooperation, including consultations on a political strategy for territorial integrity, political independence and security, cooperation in the framework of Operation UNIFIER, military-technical cooperation, and continuation of advisory assistance.
ish