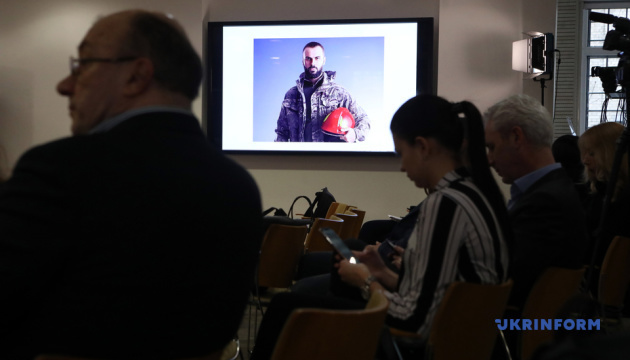 Second stage of U.S. Department of State program for ATO/JFO veterans begins in Ukraine
In Ukraine, the second stage of the U.S. Department of State program for veterans of ATO/JFO has begun, the budget of which totals $5.1 million.
This issue was discussed during the presentation of the program on Wednesday in Kyiv, according to an Ukrinform correspondent.
The implementation of the reintegration program will be sponsored by the international non-profit organization IREX (International Research & Exchanges Board).
According to acting Deputy Head of the U.S. Diplomatic Mission in Ukraine Joseph Pennington, the U.S. Embassy in Kyiv is a long-standing partner for non-governmental organizations, civil society and government officials that are involved in the issues of Donbas war veterans. He noted that the United States and other partner countries have already faced with the problem of the reintegration of war veterans.
"The veterans' reintegration program will use the information to provide Ukraine with the necessary tools to better care for veterans," Pennington said, adding that the results of the research will allow the state to strengthen its policy in various veterans' structures.
During the event, an expert group presented initial findings of the current data on veterans in Ukraine. In particular, they discussed the physical and psychological needs, the problems of veterans' self-realization in peaceful life, the gender aspect and problems of women veterans. This phase of the program will continue until the end of April.
In general, the reintegration project will last for two years and will strengthen Ukrainian veterans' non-profit organizations, as well as provide the state authorities with the tools that can be used in forming the policies to support veterans and their families in a peaceful life.
iy