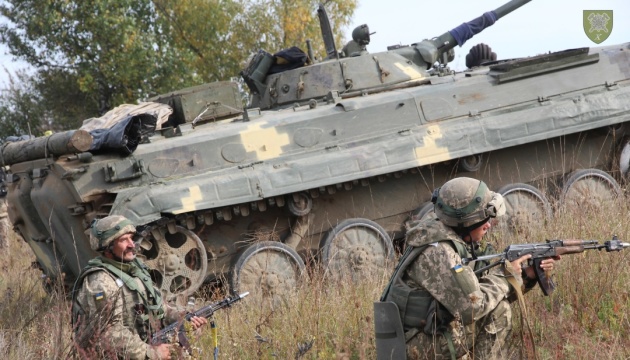 Brigade combat team to be set up in Ukraine according to NATO standards
A brigade combat tactical team is planned to be created based on one of brigades in the Ground Forces of the Armed Forces of Ukraine in 2020.
"Next year, we plan to carry out an experiment on the basis of one of brigades - to set up a brigade combat tactical team, which will include a brigade with means of reinforcement from other branches of armed forces, and the means of air defense, means of intelligence, electronic warfare, artillery will also be strengthened..." Commander of Ukrainian Ground Forces, Lieutenant General Oleksandr Syrsky said in an interview with Defense Express.
According to him, the experimental team will be trained according to NATO standards and have a two-year training cycle, which will allow using it in accordance with standard procedures adopted in NATO Member States both in Ukraine and in case of need for joint action.
The Armed Forces of Ukraine undergoes a major transformation of military administration in the context of achieving compatibility with NATO, and major reform measures should be completed by the end of 2020, Syrsky noted.
ol