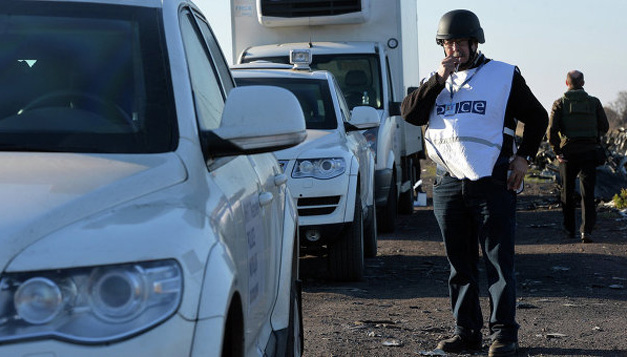 OSCE SMM records shots of small-arms fire near Petrivske on Nov. 10
On Sunday, November 10, the OSCE Special Monitoring Mission to Ukraine recorded shots of small-arms fire in the disengagement area near Bohdanivka and Petrivske localities in Donetsk region.
The OSCE SMM informed this in a report, based on information received as of 19:30, November 10, 2019.
"On November 10, positioned on the western edge of Petrivske and in Bohdanivka, the SMM heard 12 shots of small-arms fire, respectively 1km south-south-west and 2-3km south-east, all assessed as inside the disengagement area. Positioned about 2km north of Petrivske, the Mission heard ten shots of small-arms fire 1-2km south-west (unable to assess whether outside or inside the disengagement area)," the report says.
Positioned at the same location, the SMM also heard three undetermined explosions and a shot of small-arms fire, at an assessed range of 3- 5km west and 1-2km south-south-east respectively, all assessed as outside the disengagement area but within its 5km periphery.
As Ukrinform reported, on November 11, the practical disengagement of personnel, weapons and military equipment was completed in the area of Bohdanivka and Petrivske in Donetsk region.
ish