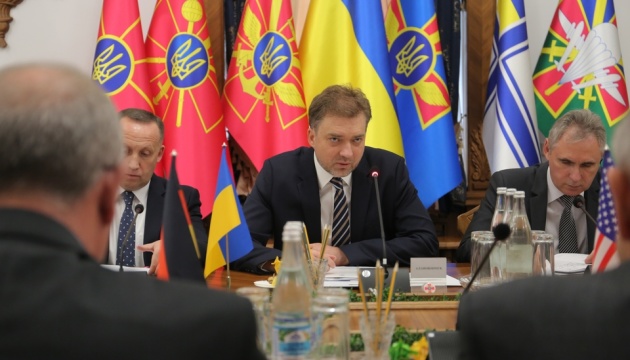 Zahorodniuk expects Defense Ministry to get over UAH 102.5 bln
Ukrainian Defense Minister Andriy Zahorodniuk has said he hopes that the budget of the Ukrainian Armed Forces will grow next year.
"The budget process is underway. We need at least to keep the percentage of GDP that was recorded before. The defense sector is 5.4%, and further is the issue we are working with the NSDC and the government. We are developing proposals to increase the budget. The only thing is that the increase should not be the same, because we have some categories that need a bigger increase. This is because the expert component is much bigger for some categories than for others. That is, we need to keep the most talented and trained," he said in an interview with BBC News Ukrainian.
Zahorodniuk noted that the announced budget figure of UAH 102.5 billion was not final. "This is preliminary data. This process is ongoing because there is an undistributed amount. [...] We think the total amount will be different," he said.
The minister said that it was also about the money envisaged for the National Security and Defense Council (NSDC).
In his opinion, the approach when the NSDC get more money and then decides who to give it to is normal. "In fact, this was the case before. The NSDC approved the amount of funding. It was just done before it was submitted to the Verkhovna Rada," the minister said.
The Cabinet of Ministers submitted Ukraine's draft state budget for 2020 to the Verkhovna Rada on September 15.
Finance Minister Oksana Markarova presented the draft law on Ukraine's state budget for 2020 at a parliament meeting on September 20.
op