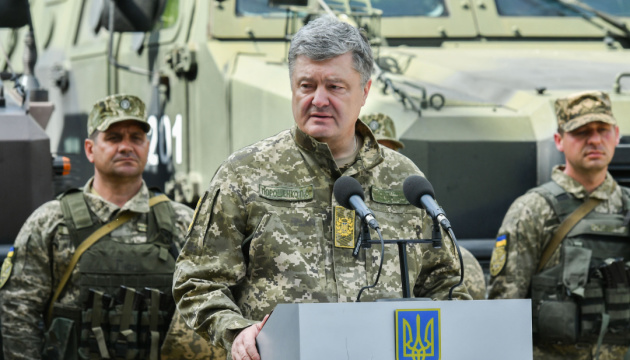 Poroshenko says he spent UAH 2 bln in his own funds on Ukrainian army
Former Ukrainian President Petro Poroshenko has said that he spent UAH 2 billion as his own funds on the Ukrainian Armed Forces.
Poroshenko said this in an interview with the Ukrayinska Pravda online newspaper in response to a remark that one politician accused him of greediness.
"Definitely not. This is the image they are trying to create. I am trying to respond to [remarks about] greediness by saying the following. Can you imagine that I spent two billion hryvnias as my own money on the army?" Poroshenko said.
He added that he does not give out money because every kopeck was earned through hard work.
"Ask the Air Force that I equipped together with my Roshen partners. Ask the 3rd or 8th Special Purpose Regiment, ask about anti-sniper systems. As soon as they received anti-sniper systems, the number of Russian snipers decreased," Poroshenko added.
He also said that now he gives less money to the army because it has already been equipped.
"But charity programs do not end. This is not the topic of this interview," Poroshenko said.
op