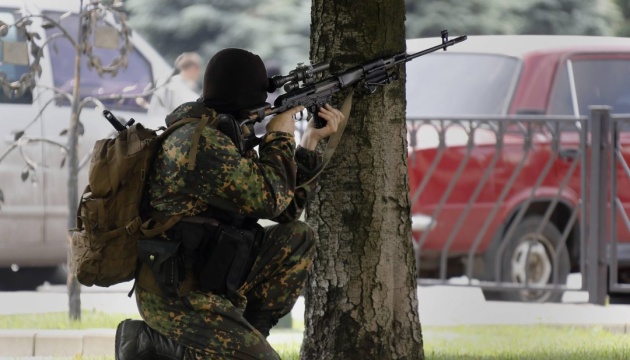 Russian snipers target surveillance technology in Donetsk
Groups of Russian snipers arrived in occupied Donetsk to destroy surveillance cameras of the OSCE Special Monitoring Mission installed at strategic locations of the frontline, the headquarters of the Joint Forces Operation (JFO) reported on its Facebook page on Tuesday.
"According to available information, groups of Russian snipers arrived in occupied Donetsk with the task of preparing for and carrying out the elimination of the surveillance cameras that were installed in accordance with the Minsk agreements. This is an additional sign of deceit and of the Russian troops' disrespect of international agreements," the report said.
Headquarters said the installed SMM online video surveillance cameras allow 24/7 video recording. With the help of these cameras, international independent observers have repeatedly recorded ceasefire violations by Russian-backed forces, provocative shelling of Ukrainian positions and of civilian infrastructure in the area controlled by the Ukrainian government.
op