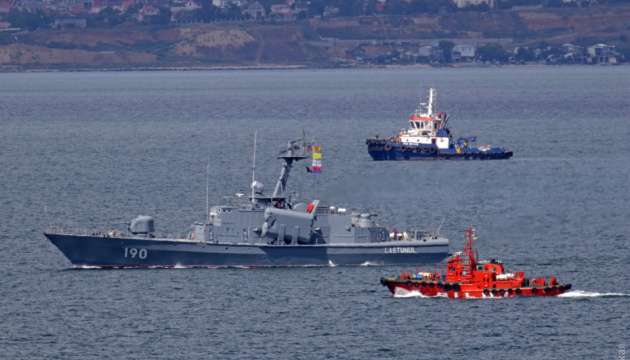 Sea Breeze: Romanian corvettes and U.S. destroyer arrive in Odesa
As part of the Sea Breeze 2019 exercises, two Romanian corvettes and the U.S. destroyer Carney entered the port of Odesa.
In particular, Romania's Lastunul and Contraamiral Eustațiu Sebastian corvettes entered the Black Sea on June 30.
The Arleigh Burke-class guided-missile destroyer USS Carney (DDG 64) arrived in Odesa, Ukraine, June 30, for a scheduled port visit as part of multinational exercise Sea Breeze 2019.
Carney will participate in the U.S.- and Ukrainian-led multinational exercise Sea Breeze 2019 to strengthen interoperability operations in the Black Sea with NATO allies and partners and demonstrate collective solutions to Black Sea security under Operation Atlantic Resolve.
In addition, one of the Turkish frigates is expected to arrive in Odesa today.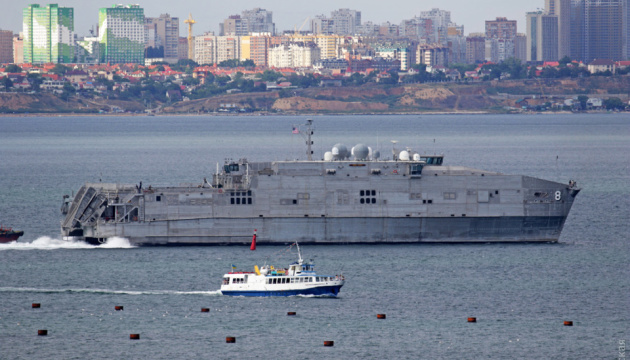 As Ukrinform reported, Georgia's Coast Guard boat Ochamchire and a Bulgarian corvette already arrived in Odesa to participate in Sea Breeze 2019.
The Sea Breeze 2019 exercises started in Ukraine on July 1.
The Sea Breeze exercises are the multinational military exercises, which have been held in Ukraine since 1997 in accordance with the memorandum of understanding and cooperation in the filed of defense and military relation between the Ministry of Defense of Ukraine and the Department of Defense of the United States of America.
ish