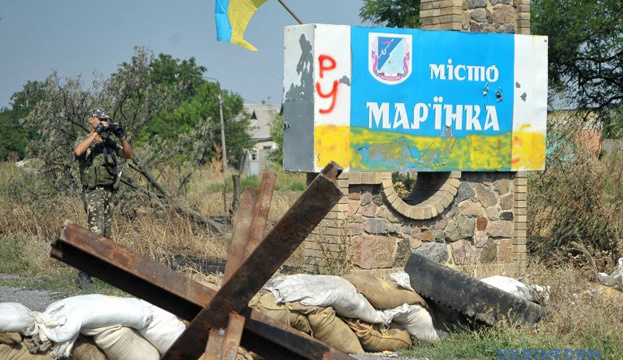 Ukrainian servicemen take up new positions in Marinka
Servicemen of the 24th Separate Mechanized Brigade named after King Danylo have taken up new positions in Marinka, Donetsk region, and almost completely control the town, according to a report posted on the website of the Army FM radio station.
"There is virtually no so-called gray zone in Marinka. Now the distance to the temporarily occupied Oleksandrivka and Donetsk is between 100 and 250 meters," the report said.
According to the brigade's press officer, Nazar Ilnytsky, this plan was developed by the command of the brigade and the supreme command.
"We've planned, developed everything in detail and completed it. It's important, because it provides greater safety for the population. People will stay much further from the contact line, which, first and foremost, means the safety of people. It also improves our positions, hence it is better to watch the enemy from here and control his actions. In addition, even every little victory motivates our fighters," Ilnytsky said.
op