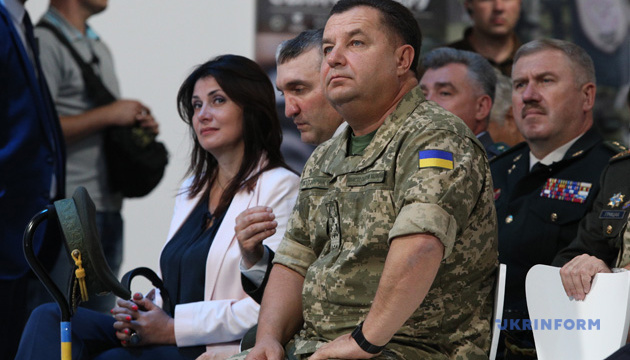 Poltorak to remain defense minister until parliament decides on his resignation
Stepan Poltorak will remain Ukraine's defense minister until the Verkhovna Rada decides on his resignation.
He stated this after his visit to the Presidential Administration where he was invited by newly elected President Volodymyr Zelensky, according to an Ukrinform correspondent.
"I will work as acting [defense minister] until the Verkhovna Rada makes a decision, because when the country is in a state of war, it is very dangerous to leave the Armed Forces without coordination of the management system and without leadership," Poltorak said.
He said that he had informed Zelensky about his resignation on the eve of the inauguration. "I waited until he [Zelensky] swore an oath to the people of Ukraine and I filed a report," Poltorak said.
When asked about the results of his work, Poltorak emphasized that "he is not ashamed to look into the eyes" of the people.
"As for my work [...] I did all the best so that we could create a [strong] army within five years, and I certainly do not feel ashamed to look into your eyes and into the eyes of all Ukrainians," the minister said.
op