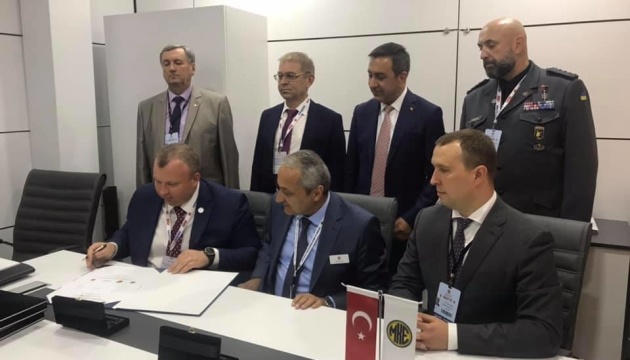 Ukraine to supply 120mm guided missiles to Turkey
Ukraine's state-run enterprise SpetsTechnoExport will begin to produce 120mm Konus guided missiles for Turkey's state-held company Makina ve Kimya Endüstrisi Kurumu (MKEK).
The relevant contract was signed within the framework of the IDEF 2019 International Defense Industry Fair in Istanbul, Turkey. The parties agreed on the contract's costs and delivery dates.
The contract envisages that the weapons will be produced by the Kyiv-based Luch construction bureau. Then, they will be delivered to Turkey, so that the Konus missiles can be integrated into the ordnance of Turkish main battle tanks. After "a partial transfer of the technologies" the Ukrainian missiles will be produced by MKEK.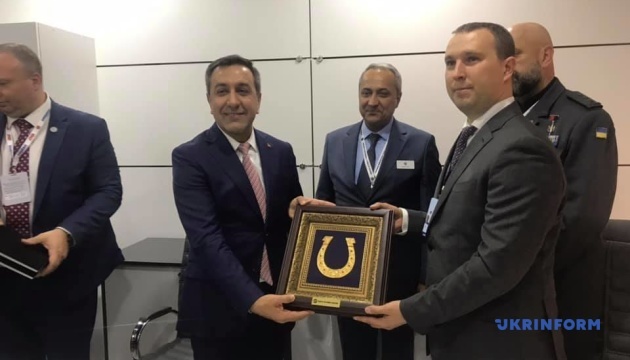 The agreement will be signed in the coming weeks and then production of the missiles will begin.
The cooperation with MKEK is an opportunity to supply high-precision weapons to the Turkish Armed Forces, and also to increase the presence of Ukrainian military products in other markets that use tanks with 120mm cannons and actively cooperate with the Turkish defense industry - in particular, the countries of the Middle East and Southeast Asia.