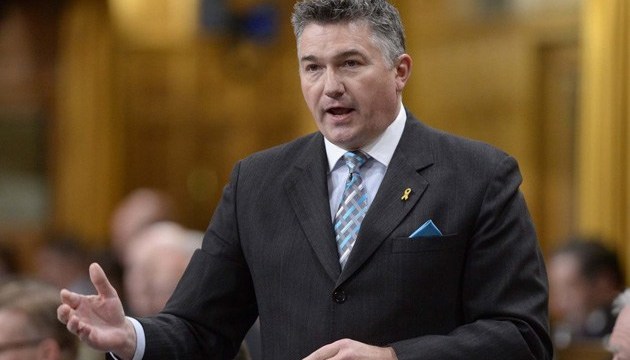 Canadian MP: NATO submarines may 'unexpectedly' appear in Black Sea
NATO should strengthen its presence in the Black Sea and send its submarines there.
"We should also increase our presence in the Black Sea. We even talk about the submarines, which are now in the Mediterranean Sea but may also 'unexpectedly' appear in the Black Sea. If we have agreements and conventions on our participation in certain efforts in the Black Sea basin, we will do it," Canadian lawmaker, Conservative Shadow Minister for National Defence James Bezan said during the discussion at the 12th Kyiv Security Forum, an Ukrinform correspondent reports.
If it is not done, then, in the opinion of the politician, "Putin will try to advance further in the territory of a foreign country."
"We need to move forward, strengthen Ukraine, giving it more training in terms of military capabilities, training of personnel. Ukraine is indeed the 'shield' that protects the Western world from what is coming from the East," the politician said.
ol