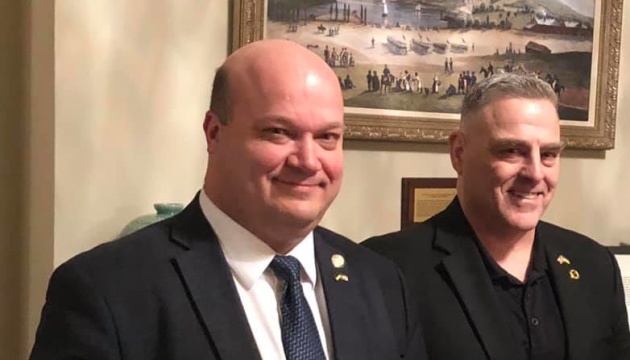 Over 150 American paratroopers to train Ukrainian fighters
More than 150 servicemen from the U.S. Army's 101st Airborne Division will arrive in Ukraine over the next few days to train Ukrainian military personnel at the Yavoriv Combat Training Center, Ukraine's Ambassador to the United States Valeriy Chaly has reported on Facebook.
"The Screaming Eagles are flying to Ukraine! Over the next few days, more than 150 troops of the elite 101st Airborne Division of the U.S. Army will arrive in Ukraine to train our guys at the Yavoriv Center for Combat Training and Mutual Exchange of Experience," he said.
The diplomat added that he had recently spoken about the importance of strategic military partnership between Ukraine and the United States with U.S. Army Chief, General Mark Milley, whom U.S. President Donald Trump had nominated for chairman of the Joint Chiefs of Staff.
The officially released U.S. draft defense budget for 2020 envisages the allocation of $250 million in security assistance to Ukraine.
According to the document, these funds are to be directed to support the armed forces and national security forces of Ukraine and to replace any weapons and defense goods that have already been provided to Ukraine by the United States.
op