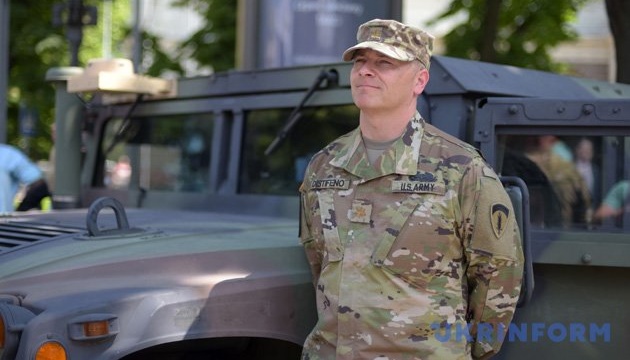 General Hodges: If West does nothing with annexation of Crimea, Odesa may be next
Europe and the United States should strengthen the transatlantic partnership in the light of possible spread of Russian aggression.
Lieutenant General Ben Hodges, former commanding general of the United States Army Europe, made a corresponding statement at the conference in Prague dedicated to the 20th anniversary of the membership of the Czech Republic and other Visegrad Four countries in NATO, the Czech news channel STK reports.
"If we are not fully united, it will immediately induce them [Russians] to resort to aggression," the General said, adding that Moscow would use any "cracks" in the Alliance.
Hodges is convinced that NATO needs to build up capacities in the Black Sea region. "It is the area where Russia commits the greatest and strongest acts of aggression. If the West does nothing with the annexation of Crimea, it is quite possible that Odesa and, probably, Romania will be occupied next," he said.
According to Hodges, the Alliance must clearly understand the threats it faces in order to continue to be successful. In this context, the General noted that terrorism is "dreadful", but NATO must also counter potential threats posed by Russia and China.
ol