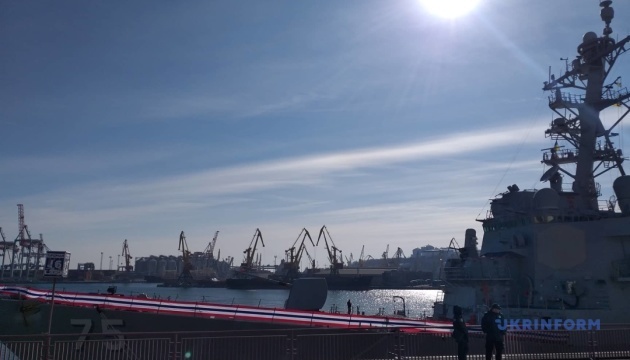 U.S. destroyer Donald Cook enters Odesa port
U.S. guided-missile destroyer USS Donald Cook, which entered the Black Sea last week to conduct joint exercises with Ukraine and other allies, has arrived at the port of Odesa, according to an Ukrinform correspondent.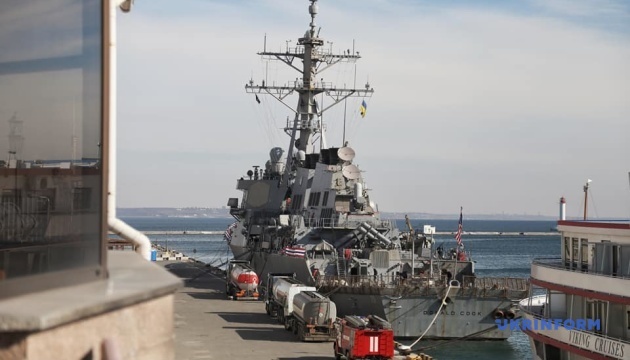 Earlier, the U.S. Naval Forces Europe-Africa/U.S. 6th Fleet reported that the Arleigh Burke-class guided-missile destroyer USS Donald Cook (DDG 75) began its north-bound transit of the Dardanelles Strait, en route to the Black Sea, on February 19 to conduct maritime security operations and enhance regional maritime stability, combined readiness and naval capability with NATO allies and partners in the region.
In addition, two ships of the Standing NATO Mine Countermeasures Group Two - the German Navy's Werra flagship and the Turkish Navy's Akcakoca minesweeper – also entered the Black Sea.
NATO's naval presence in the Black Sea will be intensified this year.
op