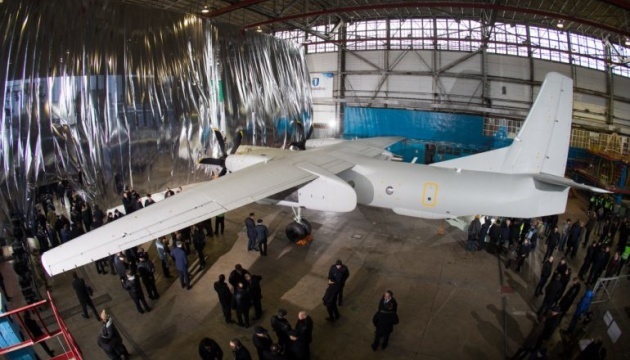 Ukraine for first time presents Аn-132D aircraft and new weapon at Aero India Exhibition
A high-level delegation of Ukraine will visit the international specialized exhibition Aero India 2019, which will start in Bangalore, India, on February 20.
First Deputy Secretary of the National Security and Defense Council of Ukraine Oleh Hladkovskyi and Ambassador of India to Ukraine Partha Satpathy discussed participation in the event and further bilateral cooperation, the NSDC's press service reported.
During this international event, the Ukrainian side plans to introduce An-132-D transport aircraft, which can completely replace the An-32 aircraft park of the Indian Air Force in the future. Moreover, An-132-D will carry out two demonstration flights.
The Ukrainian delegation also plans to present new equipment and weapons of Ukrainian production. A new counter-battery radar, a deep radar modernization project, missiles for "Pechora" S-125 system, and other defensive products in need for the Indian armed forces will be presented.
According to the NSDC, India today can expand its bilateral cooperation with Ukraine as a country-developer of high-tech equipment and armaments, in particular, gas turbine engines for ships, aircraft engines, and modern armored vehicles. Issues of expanding cooperation will also be discussed during meetings within the framework of the international exhibition.